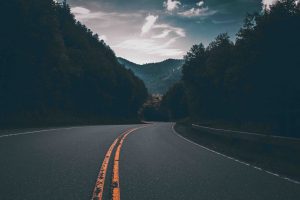 A man in a stolen truck caused a fatal collision in Antioch, on January 17. Just before 1 p.m., the Contra Costa County Police received reports of a stolen vehicle, a Ford F-250, in Pittsburg, California. A deputy spotted the truck on State Highway 4, and when the driver took the off-ramp at Somersville Road, the deputy activated his emergency lights. Shortly after, the man drove the stolen truck through a red light and hit a Ford F-150, carrying a woman and her two young daughters. The mother was injured and the two young girls, 2 and 4 years old, were killed.
While the driver faces a number of criminal charges, accidents like this also give the surviving family members the right to file civil cases to seek compensation. If you were injured in a serious crash like this, or you lost a loved one to a devastating collision, call our San Francisco personal injury lawyers at Brod Law Firm today.
Legal Options After a Fatal Collision
The family of the driver has stated that he is dealing with addiction, and the police found him to be in possession of heroin and methamphetamine at the time of the crash. The police are still investigating whether he was impaired while he was driving. If so, this is likely to be evidence of reckless behavior, which is even more serious than ordinary negligence. It supports the surviving family member's claims for compensation.
However, even if the driver was not impaired due to drugs at the time of the crash, initial reports state that he was speeding and ran a red light. This is negligent conduct that likely causes him to be liable for the injuries and fatalities resulting from the accident.
In a situation in which a driver was speeding, ran a red light, and may have been under the influence of drugs at the time of a crash, the surviving victims and relatives should speak with an experienced personal injury and wrongful death attorney. The surviving victims of the crash may pursue compensation for their own injuries and the relatives can seek compensation for the loss of their family members.
Pursuing Compensation
After most car crashes, injured victims and surviving family members pursue compensation through an insurance claim. This requires filing a formal claim with the relevant auto insurer, cooperating with an adjuster, providing a statement and evidence of their injuries, and negotiating a settlement.
However, in a situation in which the driver was in a stolen vehicle, there may be a question of whether any auto insurance policy applies to the accident. If the driver did not have their own policy, then victim and surviving relatives must pursue compensation through a personal injury or wrongful death lawsuit.
Let Brod Law Firm Help
Filing a personal injury or wrongful death lawsuit in court can be difficult, and whether or not it is the right choice for a family depends on a number of factors. When you are injured in a serious car accident or lose loved ones, and there is no auto insurance policy to cover your damages, contact Brod Law Firm today. Our experienced team will review your situation and discuss your legal options, including the process of going through a personal injury or wrongful death lawsuit and the likely outcome.
(image courtesy of Jake Blucker)