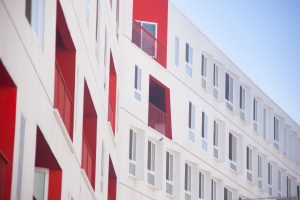 If you rent an apartment or house in California, then you should be aware of a few new laws that went into effect on January 1. These laws may affect your rights.
The Bed Bug Law, AB 551
This law is important since bed bugs continue to plague rental properties across the country. Bed bugs are more than annoying, their bites can cause severe allergic reactions in people. Unfortunately, bed bugs are not easy to get rid of and treatment is generally much more expensive than a tenant can afford. That is why this new law places the duty upon the landlord to promptly treat and control bed bugs once their presence is established.
As of January 1, landlords have a number of affirmative duties. Landlords must provide information to tenants regarding bed bugs, including how to spot them. The information must also state that the tenant's cooperation for prevention and treatment is necessary as well as written notification that bed bugs are suspected in a unit or building. The landlord is required to have the unit inspected by a pest control operator and give that operator's findings to the tenant within two business days. Once bed bugs have been identified, landlords are required to treat the issue, which requires professional exterminators. They cannot re-let a unit that they know or reasonably should know has a bed bug infestation.
Lastly, the statute protects tenants from retaliation for notifying their landlord of a bed bug infestation. If the landlord does force a tenant out of the apartment or raises rent due to a bed bug issue, then the tenant has a right to file a claim and seek actual damages from the landlord.
The Condo Pesticide Treatment Law, AB 2362
Under the new Condominium Pesticide Treatment Law, homeowner associations must give the tenants of condos at least 48 hours' notice prior to the unit or any shared areas being treated with pesticides by an unlicensed exterminator. This notice will give information regarding the pests in question, the pesticides to be used, and the time and date of the extermination activities.
The Unlawful Detainer Masking Law, AB 2819
Under this new law, all records of an eviction case remain private unless a landlord wins the case within 60 days from the date of the lawsuit being filed. Prior to this law, after the 60th day, all eviction case paperwork was made public unless the parties agreed to keep it private. This meant tenants who were victorious in their eviction suits after 60 days still had an eviction on their record, which could be detrimental to their ability to rent in the future. This new law seeks to protect tenants who win their eviction suits from records that could be used to discriminate against them.
Are You Dealing With a Rental Issue?
If you are dealing with an issue at your rental property, such as bed bugs, major defects, harassment or retaliation for trying to uphold your rights, you should immediately contact a California tenant rights attorney at Brod Law Firm. We have years of experience helping tenants protect their rights against landlords' unlawful actions and ensure they receive compensation when a landlord causes them financial damages. Call us at (800) 427-7020 to schedule a free consultation and learn about your renter rights.
(image courtesy of Ryan Franco)