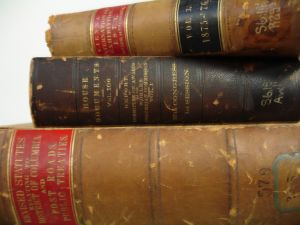 On New Year's Eve, people bid the old year farewell and welcome the new year with hope and anticipation. It's safe to say, however, that few are aware of the new laws that await them come New Year's Day. And the latest spate of new laws in 2014 has San Francisco personal injury attorney Gregory J. Brod particularly interested in three that will impact motorists and, potentially, the safety of their passengers and those who cross the path of motorists.
New Mandates in Force for Limousines
One of the most notable new laws taking effect Jan. 1, SB 109, directly pertains to the safety of motor vehicle passengers, or more specifically, the passengers of limousines. The bill, according to the Sacramento Bee, will require drivers of limousines to provide safety feature instructions to passengers. The measure also mandates that limousines have at least two doors and at least one push-out window that would function as a safety exit starting in either July of 2015 or 2016, depending on whether the limo is a new model or older one that requires retrofitting.
The impetus for the new requirements for limousines came from a pair of horrific limousine fires in 2013, including one May 4 on the San Mateo Bridge that trapped nine members of a wedding party, killing the bride and four others. The California Highway Patrol later concluded that the deadly fire on the limousine was due to a mechanical problem.
It has been well documented that texting and driving can be a dangerous combination, and there is already a prohibition against the practice on the books in California. However, another bill that Gov. Jerry Brown signed into law taking effect this year, SB 194, addresses the issue of driving and texting from a hands-free device. The measure prohibits drivers under the age of 18 from using their cellphones to compose or read text messages, regardless of whether the device involved uses a voice-activated feature.
Buffer Zone Required Between Motorists and Bicyclists
But perhaps the most interesting new law for 2014 that deals with roadway safety has potentially major ramifications for the interaction between motorists and bicyclists. The new law requires that motorists provide three feet of space between themselves and bicyclists when they attempt to pass a bicyclist. According to USA Today, the new measure specifies that under such circumstances the motorist must slow down and pass "when no danger is present to the bicyclist."
The buffer-zone-for-bicyclists law actually will not take effect until Sept. 16, which will give the Department of Motor Vehicles time to update handbooks and educate drivers on the law. But the new law probably can't come soon enough for bicyclists, particularly in the Bay Area, a region that had several high-profile fatal collisions between motorists and bicyclists in 2013.
It will be interesting to see how the new law mandating a buffer zone between motorists and bicyclists is enforced and if the law has other unforeseen consequences on traffic in congested cities such as San Francisco.

All of the new laws were crafted with safety in mind, but the services of an experienced personal injury attorney remain vital in those cases where people, nonetheless, are injured on a roadway. If you or a loved one has suffered an injury or worse in a collision involving a motor vehicle, please contact the attorneys at the Brod Law Firm for a free consultation.
-James Ambroff-Tahan contributed to this article.