People with pets understand that dogs are family.  A dog can be a longtime companion and confidant, a true ally who is always on your side.  Sadly, however, sometimes we are reminded that dogs are indeed animals.  As a San Francisco/Oakland dog bite lawyer, Attorney Brod helps people who are injured or who lose a loved one after a mauling or other form of animal attack.  Dog bites are an emotionally charged topic for any animal lover, but ultimately we believe that people must be held responsible for the acts of their animals.  California dog bite law agrees.
Dogs Fatally Attack 9-Year-Old Boy
NBC Bay Area recently reported on the tragic death of a 9-year-old boy who was mauled to death by three pit bulls on Sunday.  Yuba County Sherriff's Department officials told reporters that the child's 24-year-old guardian left the boy alone in the Linda, California mobile home with her three pit bulls when she went to work.  The woman returned three hours later to find the child had been mauled by the animals.  The boy was taken to a hospital where doctors pronounced him dead.  Animal Care Services denies having any history with the animals, but took possession of them in the wake of the attack.
Dog Bite Statistics & The Dangerous Breed Debate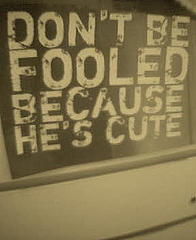 According to the American Veterinary Medical Association's ("AVMA") infographic, 4.5 million people are bitten by dogs each year in the United States with 20% of victims requiring medical attention.  In 2013, 31 of these
victims died as a result of their injuries.  Children are often the targets of dog attacks, with 359,223 children aged 0- to 14-years bitten by dogs between 2010 and 2012 and 37% of these children falling in the 5- to 9-year age range.
The AVMA reminds visitors that ANY dog can bite.  This leads us into one of the most controversial issues in the dog bite arena, whether certain breeds are inherently dangerous.  We take no specific position on this debate but interested readers can see the ASPCA's statement opposing breed specific legislation and the website of DogsBite.org, which calls itself "a public education website about dangerous dog breeds, chiefly pit bulls."
California Dog Bite Law
Regardless of breed, California law is quite clear on the issue of dog bite liability.  California Civil Code § 3342 provides (in part):
(a) The owner of any dog is liable for the damages suffered by any person who is bitten by the dog while in a public place or lawfully in a private place, including the property of the owner of the dog, regardless of the former viciousness of the dog or the owner's knowledge of such viciousness.
This is a strict liability statute, akin to those in the product liability arena, that hold owners liable for dog bite injuries regardless of whether they had reason to suspect the dog might attack and regardless of how carefully the dog is restrained.
There are a few potential defenses, noted in the discussion of this statute in California's Civil Jury Instructions, including assumption of the risk (ex. a vet is generally deemed to have assumed the risk that a dog in her care might bite) and contributory negligence.  Although it appears to contravene the statute, courts have sometimes denied recovery to someone who actively provoked the dog.
A Dog Bite Lawyer for San Francisco and Surrounding Regions
We love dogs, but sometimes dogs attack.  We believe owners must be responsible for their animal's actions, whether that simply means cleaning up after them on a walk or taking responsibility after a dog attacks.  If you or someone you love has been injured by a dog in Northern California, call our dog bite law firm in Santa Rosa, Oakland, or San Francisco to discuss your rights.
See Related Blog Posts:
In Some Cases, a Dog Bite May Lead to Punitive Damages
San Francisco Personal Injury Lawyer on Assigning Legal Responsibility in Dog Bite Cases
(Image by paul stumpr)