From the high school field on Friday to cheering on the alma matter at Saturday tailgates and watching the NFL on Sunday, for many Americans, fall means football.  While our own office certainly has its friendly rivalries, we all cheer for athletes of all ages to have success on and off the field.  As a San Francisco sports injury law firm, the Brod Law Firm believes strongly in the benefits of sports.  However, we are also very concerned about some of the dangerous health consequences that may impact professionals, weekend warriors, and young players alike including the risk of long-term brain injury from football.
Study: 96% of Studied Deceased NFL Players' Brains Test Positive for Chronic Traumatic Encephalopathy
On Saturday, Sports Illustrated ("SI") reported on the continuing investigation into how repeated head trauma on the football field can impact players for their entire lives.  The article is based on a study by scientists with Boston University and the Department of Veterans Affairs that looked at the brains of deceased athletes.  According to SI, researchers identified chronic traumatic encephalopathy ("CTE") in 96% (87 of 91) of studied NFL players' brains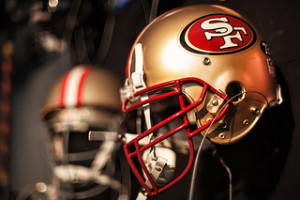 and 79% (131 of 165) of all football players' brains examined during the study including professional, semi-professional, and college players.
This study is hardly an anomaly and SI notes it is "remarkably in line with the center's pas research surrounding football and brain disease."  Past studies have suggested that less-severe but more frequent head injuries are a bigger culprit in CTE than more violent but isolated incidents such as those that might cause a concussion.  Dr. Ann McKee of the VA Boston Healthcare System dismissed those who say scientists are sensationalizing the issue, saying that CTE is a very real issue that has been easily spotted in the donated brains of former players.
The Long-Term Impact of CTE
The webpage for the Boston University CTE Center explains that CTE is a progressive and degenerative brain disease that is found in people who have suffered repetitive brain trauma.  Associated with boxers since the 1920s, recent studies have looked at a range of different groups who incur repeated brain trauma including football players and certain military veterans.  According to the Center, trauma leads to degeneration of the brain tissue and the build-up of abnormal proteins, changes that can appear years, even decades, after the trauma-causing events end.  While CTE can only be conclusively identified after death, it has a number of serious symptoms including memory loss, impaired judgment, confusion, Parkinsonism, and mental health issues (incuding depression, aggression, impaired impulse control, suicidal tendencies).  Eventually, CTE can lead to progressive dementia.
Protecting Athletes Today and Tomorrow
All activities, including sports, carry risk.  However, some risks are made greater by negligent or even purposeful decisions by individuals and organizations.  From a coach who dismisses a young player's reports of dizziness to a governing conference that ignores medical research and refuses to respond to known dangers, in some cases sporting injuries cannot be dismissed as mere accidents or simply part of the game.  If you or your child has suffered from a sports injury, including but not limited to brain trauma, and you believe someone is to blame, call our Northern California sports injury law firm to discuss your rights.  Please, speak up to protect yourself, your child, and all athletes from unnecessary injury.
See Related Blog Posts:
Cheerleading: From the Sidelines to Center Stage, From Supporting Athletes to Being Athletes
Sports Injury Attorney Looks at Soccer Injuries
(Image by Stròlic Furlàn – Davide Gabino)