From the high school field on Friday to cheering on the alma matter at Saturday tailgates and watching the NFL on Sunday, for many Americans, fall means football.  While our own office certainly has its friendly rivalries, we all cheer for athletes of all ages to have success on and off the field.  As a San Francisco sports injury law firm, the Brod Law Firm believes strongly in the benefits of sports.  However, we are also very concerned about some of the dangerous health consequences that may impact professionals, weekend warriors, and young players alike including the risk of long-term brain injury from football.
Study: 96% of Studied Deceased NFL Players' Brains Test Positive for Chronic Traumatic Encephalopathy
On Saturday, Sports Illustrated ("SI") reported on the continuing investigation into how repeated head trauma on the football field can impact players for their entire lives.  The article is based on a study by scientists with Boston University and the Department of Veterans Affairs that looked at the brains of deceased athletes.  According to SI, researchers identified chronic traumatic encephalopathy ("CTE") in 96% (87 of 91) of studied NFL players' brains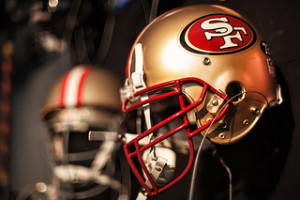 and 79% (131 of 165) of all football players' brains examined during the study including professional, semi-professional, and college players.