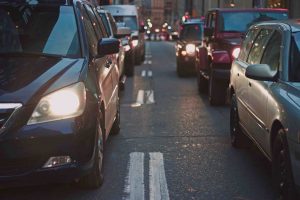 A multi-vehicle accident on Interstate-580 near the Harrison Street exit in March left one individual dead and another seriously injured. The initial accidents were caused by a 1997 Acura and a 2003 Honda. When both drivers exited their vehicles on the busy road, they were struck by oncoming traffic. The first driver of the Acura was announced dead at the scene after responders attempted to revive him. The other driver of the Honda became trapped under a vehicle. He was removed by responders and taken to the hospital for treatment of significant injuries. At least two other vehicles were involved in the multi-vehicle crash, however no other drivers or passengers were hurt.
Should People Leave Their Vehicles After a Crash?
Drivers and passengers of car accidents always face a question immediately after the incident: Should I get out of the vehicle? This question may be answered quickly. When people are badly injured and bleeding, it is best they stay put until emergency medical personnel arrive. Moving may cause additional injury. However, if the conditions within the vehicle appear too dangerous, such as if there is a fire, then leaving the vehicle as safely as possible is important.
However, when people are not badly injured and there are no hazards causing them to stay or leave, they have to determine whether getting out or to staying in their seats until the police or paramedics arrive is the right decision. There are a number of factors to take into account before opening the door.
Can the vehicle be moved to a safe location? If a driver can safely move to the shoulder or a side street, then this is often best to do before getting out of the car.

If the vehicle cannot be moved, is there a great deal of traffic surrounding the accident? If the road has little-to-no traffic, then it may be safe to get out and move to the side of the road. However, if it is a busy street, it is better to stay in the car. Another vehicle is less likely to collide with a previous accident than to hit a person who is difficult to see in the street.

What are the lighting and weather conditions like? If visibility is low because it is nighttime or there is rain, then people should stay in their cars.
When People are Hit After Leaving Their Vehicles
When individuals are struck by other cars after leaving their vehicles following a crash, they may have the right to bring a personal injury claim against the driver who caused the original crash and the driver who struck them. However, when filing an insurance claim or lawsuit against the driver who struck them, individuals will need evidence that the person was negligent. This may be due to speeding, distracted driving, intoxication, or drowsy driving. However, simply because this type of accident occurred, does not mean the driver was negligent. An insurer or court could find the individual who left the vehicle after a crash was negligent by exiting into traffic.
To learn more about your right to seek compensation after a car accident, contact a San Francisco personal injury lawyer of Brod Law Firm at (800) 427-7020.
(image courtesy of Nabeel Syed)