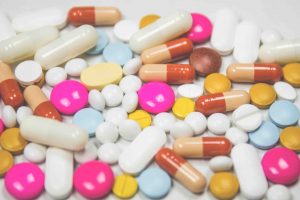 Coumadin and other blood thinners are commonly used by elderly individuals. These individuals are often prescribed this type of medication to reduce the chance of heart attack, stroke, and other major medical events. However, blood thinners are serious medications and patients taking them need to be closely monitored by a physician or nursing home staff. Being on this type of medication when it is unnecessary or taking too much can lead to injuries and fatalities. In fact, ProPublica and The Washington Post found that 165 nursing home residents were hospitalized or died after suffering from Coumadin, or the generic Warfarin, errors between 2011 and 2014. These incidents are preventable when elderly patients are given proper care.
The Dangers of Failing to Monitor Blood Thinners
Coumadin has well-documented benefits. However, when patients are given too much or too little of a blood thinner, they are put at risk for serious health issues and early death. For instance, when patients who are at risk for negative health events are given too low of a dosage or not given their prescribed medication, they remain highly at risk for blood clots, stroke, and heart attack. When elderly individuals are prescribed or unnecessarily given too much of a blood thinner, they can suffer internal bleeding. Warfarin can also dangerously interact with other medications like commonly prescribed antibiotics. If physicians and other nursing home staff are not on the lookout for common medication interactions, then elderly patients are seriously at risk for injuries.
Poor Monitoring and Mistakes Lead to Injuries and Deaths
According to a 2007 study published in the American Journal of Medicine, there were 720 adverse Warafin-related events and 253 potential adverse Warafin-related events over a one-year period. The study looked at long-term care residents in 25 nursing homes in Connecticut. Of the residents, 490 received the blood thinner Warafin, which is the generic version of Coumadin. Of the adverse events, 87% were minor, 82 were serious, and 13 were life-threatening or fatal. Ultimately, 29% were deemed to be preventable, though 57% of the more severe events were preventable. Of the events reported as preventable, most errors occurred at the prescribing and monitoring stages.
Federal Government Recognizes Dangers of Blood Thinners
In 2015, the Centers for Medicare and Medicaid Services released a memorandum regarding medication-related adverse events in nursing homes. The government wants health inspectors to use a tool to identify potential medication-related adverse events, including those associated with blood thinners. The tool, designed with the Agency for Healthcare Research and Quality, can be used to measure whether nursing homes are taking enough steps toward preventing medication mistakes and whether they are equipped to respond appropriately if an adverse event happens.
Is Your Loved One on Blood Thinners?
If you have a loved one on blood thinners while living in a nursing home, be on the lookout for signs that their medications are being mismanaged. Have a physician or pharmacist review all of the medications your loved one is taking to check against potential interactions. Make sure your relative gets regular check-ups to ensure they are receiving the proper dosage of a blood thinner or that it remains necessary at all.
If your loved one experienced a negative medical event and is injured or killed while on blood thinners, speak with an experienced San Francisco elder neglect attorney from Brod Law Firm. Through legal and expert medical advice, you may be able to determine if your loved one was hurt or killed due to mismanaged medication. Call us today at (800) 427-7020.