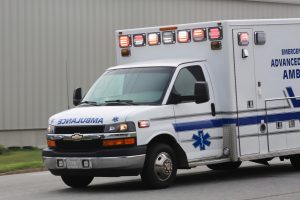 A serious vehicle accident can be one of the most traumatic experiences of your life. First and foremost, you need to call the police and get medical care. If you were severely injured you need to get treatment. Provide the police with an account of what occurred. The officer will interview the other driver, along with any witnesses. The cause of the accident will need to be determined, and the negligent party held responsible. It is important to protect your rights after a car accident.
Steps to Follow After an Accident
Your safety is essential after an accident occurs. Immediately contact the police. If it is safe to do so, take a picture of the vehicles in their positions at the time of impact. Safely move your car to the shoulder or into a parking lot or side street, if your vehicle is drivable. Wait for the police. Get the other driver's information, including his or her name, address, phone number, and insurance information. Do not apologize for the accident and do not admit guilt.
Get Medical Treatment
Medical care is necessary to make sure that your injuries are treated. Many people do not immediately feel injured, likely because of the adrenaline that was due to the anxiety of the crash. Later, you may realize that you suffered an injury. It is advisable to have a medical exam as soon as possible. Head, neck, and back injuries can worsen and may be life-threatening. The same is true of internal injuries, which may not be apparent right away.
Consult with a Personal Injury Attorney
In many cases, the insurance company may try to settle the case by providing you with a check. The payment is supposed to cover your medical expenses and damages caused by the accident. However, many times the amount of money offered is severely short of the funds necessary to cover the actual expenses. An experienced attorney will review all of the facts of your case and determine the best options that are available to you. If the other party was negligent, you may file a claim to get the money you deserve.
Gather Documentation and Reports
When you visit the hospital or doctor, always inform him of the accident so that it is noted in your paperwork. Obtain copies of all your medical records, receipts from medications, and any other documentation associated with your injuries. This information will be necessary to prove your case when you file a claim. Get a copy of the police report and accident report, along with any witness statements. Your lawyer will assist in gathering data for your case. Sometimes, accident reconstruction is helpful in determining exactly how the crash took place. Your lawyer will work to protect your rights and negotiate to get you fair compensation. You may be entitled to money for medical costs, pain and suffering, and lost wages, among other things.
If you were seriously hurt in a car accident, count on Brod Law Firm for assistance. Call us today at 800-427-7020 to schedule a consultation.
(image courtesy of Dodgerton Skillhause)