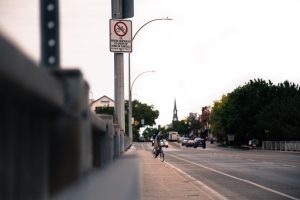 On March 17 at around 9:30 a.m., a catering truck crashed into a traffic signal pole in East Caribbean Drive. Two women were in the truck. One was airlifted to a nearby hospital and the other was taken by ambulance. Both are being treated for serious injuries at a trauma center. As of right now, law enforcement has not determined whether drugs or alcohol were involved in the crash.
While the single-vehicle crash may have been a simple accident, it could also have been caused by driver error, a defective part, or a maintenance issue. If negligence was behind the crash, then it is possible for the passenger or both the driver and passenger to have a personal injury claim against the at-fault party.
Individuals who are hurt in single-vehicle crashes should speak with a San Francisco personal injury attorney to determine if they have a valid personal injury claim through which they can receive compensation for their injuries.