It is a tough dilemma and an oft-repeated problem – sometimes working to prevent one danger, we raise the risk of another. An example of this paradox is the use of flame retardants that have negative health consequences, especially seen in pregnant women and their developing fetuses. Our Oakland toxic exposure lawyer has the experience necessary to help those who have been made ill by toxic chemical exposure. We also believe in working to end the use of chemicals where the danger outweighs the benefits.
Tests Show Ban Reduced Presence of Dangerous Chemicals in Pregnant Women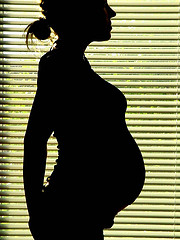 A recent study of blood samples taken from pregnant women found, per reporting by the Oakland Tribune, found that the concentration of PBDEs dropped by two-thirds between 2008 and 2012. Tracey Woodruff, the director for UC San Francisco's Program on Reproductive Health, ties this to a ban on a dangerous chemicals used in a form for fire retardant. California enacted the ban ten years ago in light of evidence that the products could hurt fertility, cause low IQ in children, and increase thyroid problems.
Prior to the ban, California's children and pregnant women had some of the highest blood levels of PBDEs when compared to other states and locations in Europe. This may trace back to a stricter flammability standard for furniture set by a 1975 California law that led manufacturers to douse items in flame retardant products. Although the chemicals were used in things like carpets, furniture, and mattresses, dust spread them into foods and they ended up in people and even in Arctic-dwelling animals.
Rewriting the Rules on Fire Retardants & Furniture
When health concerns grew, then-Governor Gray Davis banned two of the primary forms of PBDEs statewide in 2003. This influenced the sole U.S. manufacturer to agree to a national phaseout in 2004. Other forms of fire retardant are now offered for sale. Industry groups are downplaying the new study, emphasizing the phaseout and noting the study looks only at blood levels of the chemical and does not include any reference to adverse health effects. They also question the conduct of the study itself, although the findings are consistent to studies of dust in homes that showed a similar drop.
The UC San Francisco study is timely since California lawmakers are rewriting the state laws on furniture flammability. Environmental groups and representatives of the chemical industry are battling over these changes. The changes can have wide-ranging effects; the state's high population means California laws can end up acting as a national mandate. Draft rules also deal with other flammability matters such as the time is takes a foam product to ignite when a lit cigarette falls onto it
A Broader Look at Chemical Exposure and Pregnancy
The article notes that pregnant women are exposed to a myriad of chemicals and cites the American College of Obstetricians and Gynecologists' position that more laws are needed in order to address the problem of chemical build-up in the bodies of pregnant women. In fact, the group recently released a report, discussed by the Associated Press and ABC News, on chemicals and pregnant women. The authors urge doctors to advocate for stricter environmental policies that will help identify and reduce exposure to risky substances. While some worry about scaring mothers-to-be, the group also recommends doctors teach women to avoid exposure to chemicals known to be risky.
California Chemical Exposure Law Firm for Individual and Class Clients
Chemicals are everywhere. If you believe a chemical, in a consumer product or otherwise, caused harm to you or your unborn child, our California chemical exposure law firm can help. We can help you get money damages, especially crucial when chemical exposure results in harm that will have lifelong consequences. We are also experienced in class action law and can serve as plaintiffs' class counsel if class action claims are appropriate. Call to arrange a free consultation.
See Related Blog Posts:
Toxic Tort Case Study: Increased Risk of Some Cancers in 9/11 Responders
Advice from Northern California Injury Lawyer on Responding to Chemical or Other Toxic Exposure
(Photo by Mahalie Stackpole)