For many, Fall is all about high school football. San Francisco sports injury lawyer Greg Brod and the team at the Brod Law Firm support our local high school teams as fans and as advocates for player safety. The safety of young athletes is getting long overdue attention across the country. Here in California, a new state law set to take effect in January that we hope will help prevent concussions and other brain injuries in high school football. When a young player in Northern California suffers serious injury because of a negligent decision by an individual or sports organization, our firm can serve as an advocate for the athlete and help win compensation to address both current and future needs.
The Threat of Concussions on the Football Field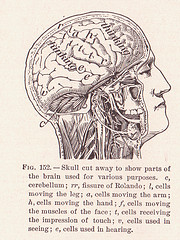 Before we get into the Bill, we want to take a moment to remember why change is critically needed. On Tuesday, CNN Parents reported that three high school football player in three different states died in the last week alone. Our hearts go out to the families and the communities in mourning.
Further supporting the need for some sort of change, last year PBS reported that high school football players suffer concussions nearly twice as often as college football players. While most people recover from concussions, the same study found that 10 to 20% have symptoms that last anywhere from a few weeks to a multiple years. Researchers are looking into a possible link between repetitive head trauma and long-term degenerative brain conditions including Alzheimer's.
New California Law Seeks to Protect Middle and High School Football Players
Assembly Bill 2127, one effort to keep our young players safe, was approved by Governor Brown in July and is set to take effect on January 1, 2015. Public, private, and charter schools will be impacted by the Bill, which adds one section to the Education Code and amends one existing section. The text of the Bill is available on the California Legislative Information website and provides insight into the two elements and their goals:
Adding Section 35179.5 – This section deals with football practice at both middle and high schools in the state. Schools may not have more than two full-contact practices per week during the preseason and regular season and may not have full-contact practices during the off-season. The full-contact portion of any practice is limited to 90 minutes.
Amending Section 49475 – Under the new rule, if a concussion or head injury is suspected, the athlete cannot return to the athletic activity until a licensed health care provider with training in concussion management has evaluated the athlete and provided a written clearance. If the health care provider concludes the player has had a head injury or sustained a concussion, the player must also take part in a supervised return-to-play program lasting at least 7 days. Additionally, each year before beginning practices or competitive play an athlete or the athlete's parent/guardian must sign and return an information sheet on head injuries and concussions. Notably, this portion is not expressly limited to football, although it does not apply to physical education classes.
Our Commitment to Young Athletes
We believe that sports can be incredibly beneficial for young people. They learn discipline and teamwork. Physical activity is also a critical component of the battle against childhood obesity. However, responsible adults must take care to keep our young players safe. California's new law is a start, but only start.
If your child suffered a head injury while playing football or another sport and you believe a governing entity or individual put him/her at risk, call our Northern California youth sports injury law firm. Head injuries can have life-long consequences. A civil suit can help ensure your child has the financial resources to deal with the impact of the injury and can also help inspire meaningful change.
See Related Blog Posts:
Concussions and Other Head Injuries in Youth Soccer
California Concussion Law Takes Effect January 2012, Increasing School Liability