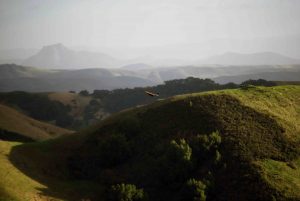 If your family has been displaced by the California wildfires and you do not have financial resources or family to fall back on, you may need a great deal of help. At Brod Law Firm, we want you to have access to all types of assistance. There are many organizations and individuals doing whatever they can to be sure you are safe and healthy so that you can rebuild. Below are a number of links to potential resources.
Living Arrangements
If you are still looking for a temporary or semi-permanent place to stay while you wait for your home to be repaired or rebuilt, go to:
Food
If you are struggling to feed your family, apply for food assistance through the Disaster Supplemental Nutrition Assistance Program (D-SNAP). It can be difficult to admit you need a government benefit like food stamps. However, this program is here to keep you and your family healthy during a difficult time.
The Redwood Empire Food Bank and other food banks may be open to provide you with free food and water. You also can find a food bank close to you through the California Association of Food Banks.
Financial Assistance
Hopefully you have already received some financial assistance from your insurance. However, you probably need more help. You can visit a Local Assistance Center or a Disaster Recovery Center and work with a representative to apply for assistance through the Federal Emergency Management Agency (FEMA). You must register by December 11, 2017 to obtain federal assistance.
If you are undocumented, you may not be able to apply for assistance through FEMA. Instead, contact UndocuFund, which has been raising money to provide assistance to undocumented residents affected by the California fires. This organization may also be able to point you toward other safe resources.
Business Help
If you were a business owner affected by the fires, you may be wondering how you will get operations up and running again. If you are in the wine growing and vintner community, contact your local association. There may be individuals volunteering time and supplies who can help you out. You can also consider a low-interest loan from the U.S. Small Business Administration. The SBA has various types of loans for disaster regions.
Let Brod Law Firm Help
A more significant list of potential resources was published by The Sacramento Bee, and you should look there if you cannot find a link to the type of information or organization you need.
Additionally, if you are dealing with an insurance company to obtain money to replace your belongings, get semi-permanent housing, and rebuild your home, call experienced California insurance attorney Greg Brod at (800) 427 – 7020. He is here to help you through the insurance claim and settlement negotiation process to ensure you receive the money you need to move forward.   
(image courtesy of Zach Doty)