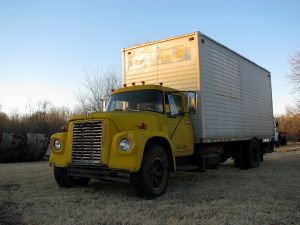 Our Sacramento car accident attorney knows that collisions involving children are some of the most heart-stopping incidents that strike on our area roadways. The potential for serious injury is highest when it involves a child who is hit while walking and not in another car. For example, late last week a young ten year old boy was hit by a FedEx truck while in the road near his school. KCRA News reported on the Sacramento pedestrian accident which occurred around 1:30 p.m. just outside the Beitzel Elementary School. According to the report the FedEx truck was heading north on Caymus Drive and was preparing to make a left turn on Chantel Way when his delivery truck struck the ten year old child.
Authorities are still investigating the situation to understand exactly what happened. The driver of the truck claims that he did not see the child enter the road. Apparently the child was struck by the side of the truck and thrown to the ground. The driver then proceeded forwarded being unaware of the child's position, the rear wheels of the truck eventually ran over the boy on the ground. The child's condition is still unclear, but it suspected that his pelvis was broken. The driver stopped at the scene and was questioned by authorities, though no citations have yet to be issued.
Our Sacramento pedestrian accident attorney has worked with many local residents who have been hurt in similar events. All cities have their fair share of these collisions, and unfortunately many of them could have been prevented if those behind the wheel had been acting in a reasonable manner. It is too early to determine any specific legal liability in this case, but it will be important for all those involved to ensure that the specific events which led up to the accidents are brought to light. Not every pedestrian accident is the fault of the driver, and it is imperative that all those walkers who are on or near the roadway conduct themselves in a reasonable manner as well.
While pedestrians are occasionally at fault themselves, it is important for all those involved in these events in our area to visit with a Sacramento car accident lawyer before making any decisions which may affect their legal rights. Victims of these crashes and their families may at first believe that there was nothing that could be done to prevent the accident, but an experienced legal professional is often capable of explaining exactly how the law might apply in their case. For example, most Sacramento truck accident lawsuits stemming from these events are filed under a negligence theory. In short, these suits are brought when a driver acted in an unreasonable way which caused injury to another person.
Many factors come into play when determining whether or not a driver was reasonable when the accident occurred. What may be reasonable conduct when driving in one situation may not be reasonable in another situation. Most community members would agree that driving a truck on a freeway demands different conduct when that same truck is being driven on a neighborhood street. In addition, even more care may be necessary when driving a truck in front of a school with children visible and near the area. All of those factors will come into play when determining how the law will apply in this and similar situations.
See Our Related Blog Posts:
Outer Mission Pedestrian Accident Takes Life of San Francisco Man
New Crosswalk for a Dangerous San Francisco Intersection, and Other Issues Regarding Road Improvements