Sometimes health threats seem so widely known that we assume they should no longer be an on-going problem. According to the Center for Disease Control (the "CDC"), children in at least four million households worldwide continue to be exposed to lead, despite the fact that the dangers of exposure have long been known. In just the U.S. alone, approximately half a million children under age five have dangerous levels of lead in their blood (above five micrograms per deciliter). Our San Francisco lead poisoning lawyer remains committed to helping individuals and families whose health has suffered as a result of exposure to lead and other dangerous toxins.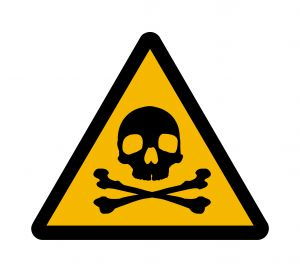 While lead poisoning can impact nearly every system in the human body, it often has few or no obvious early symptoms. High levels of lead can damage kidneys, cause high blood pressure and other forms of heart disease, cause gastrointestinal and neuromuscular problems, and impact both male and female reproductive systems. Lead can pass from a mother to a baby while in utero, leading to a risk of miscarriage, premature birth, and developmental problems in childhood. Lead is particularly dangerous to the nervous system and while damage to some systems may be reversible if treated, damage to the central nervous system cannot be reversed. Children's nervous systems are especially at risk with lead exposure causing decreased brain volume and other neural damage that may lead to learning and developmental disabilities. Memory, reasoning skills, reading ability, attention span, and social skills can be harmed at very low blood levels, particularly in the fast-developing brains of younger children. Lead exposure can also shorten life span and lead to increased death rates from a number of related causes.
The CDC has created a Childhood Lead Poisoning Prevention Program aimed at eliminating blood levels in excess of 10 micrograms per deciliter by 2020. Program officials note that lead is often a bigger threat to people in poorer areas, although it has been reported in a range of social classes. While the U.S. banned the use of lead-based paint for housing purposes in 1978, it remains present in many older homes. Certain workplaces can contain high-levels of lead, such as place that manufacture radiation shields and ammunition as well as some industrial plants. Parents may be exposed to lead at work and carry dust home leading to their children being exposed to the toxin. Lead has also been found in toys, particularly those imported from nations with less regulation.
Lead poisoning is dangerous but preventable. The most important step in preventing lead poisoning is keeping children from coming into contact with the toxin. One preventative measure parents can take is testing older homes for lead. Old cookware is also an avoidable culprit. Regularly washing children's hands can also help, especially when children are young and prone to putting their hands (and possibly peeling paint) in their mouths. While some health effects are irreversible, others are treatable if identified before exposure becomes too severe.
If you or your child has suffered due to lead exposure in San Francisco or anywhere in Northern California, please call our law firm. Together, we can hold those responsible, such as a landlord or property owner, legally accountable and get you the compensation you and your family need.
See Related Blog Posts:
Governor Brown Calls For Reduction in Use of Toxic Fire Retardant Chemicals