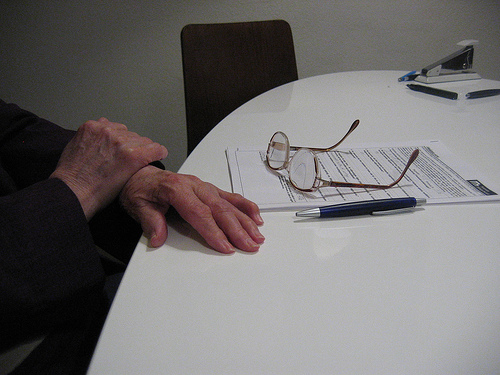 We pay for insurance not only because it is often a legal obligation but also because we want the coverage to be there when we need it. As your San Francisco insurance coverage law firm, the Brod Law Firm team is dedicated to helping people recover compensation when an unforeseen event occurs.
Insurance is complicated. There are a number of different types of coverage types when it comes to automobile insurance in California. Key categories include:
1. Collision damages – Often when people refer to "full coverage" policies, they are really talking about collision coverage. This coverage applies to physical damage incurred on the insured's own vehicle. The fullest form of collision coverage includes replacement if your vehicle is totaled. Often, companies require you to hold collision coverage if you lease your vehicle.
2. Medical payments coverage – Medical coverage protects both the driver and passengers in the insured's own vehicle. It is not automatically included in coverage contracts in California but is usually a wise purchase and applies regardless of fault.
3. Liability Coverage – Liability coverage applies to the impact on others when the insured driver is responsible for an accident. This is distinct from coverage that pays for the insured's own losses. In California, automobile insurance must include a minimum coverage amount of $5,000 of property coverage per accident. Additionally, California requires drivers carry $15,000 in coverage for injury or death of one person per accident and $30,000 for the death or injury of two or more people in a single accident.
4. Uninsured/Underinsured Motorist ("UM/UIM") Coverage – This type of insurance protects the insured in case of an accident caused by another driver who lacks coverage or has inadequate coverage amounts. It may also attach in the case of a hit-and-run if it is reported to police in a timely manner. While not required in California, drivers must decline this coverage in writing if they elect not to carry it. UM/UIM policies have separate provisions for property and bodily injury with coverage limits for each.
5. Comprehensive coverage – Comprehensive coverage is also called "other-than-collision" coverage and, as that name suggests, it is aimed at damage to the insured's vehicle caused by something other than a collision. Comprehensive coverage protects against theft or weather-related damage. It only covers the vehicle itself and does not protect items stolen from within the vehicle.
6. Other coverage – Other items can be covered under an auto insurance policy. Some people elect to purchase coverage for the cost of towing or the use of a rental car while their vehicle is being repaired.
As a general rule, the more complete the policy, the more expensive it will be. Most policies also include a deductible, that is an amount the insure pays out of pocket before coverage kicks in. A high deductible usually means a lower premium. It is important that consumers pay attention to the type of coverage they choose to purchase.
If you are involved in a crash or otherwise incur damage to your vehicle, you should carefully review your policy to see what it covers. Insurance companies are businesses – they don't want to pay any more than they have to and they aren't always forthcoming about how much you really deserve after a triggering event. They try to avoid paying claims, often relying on confusing contracts to delay and deny coverage. That is why you should contact an experienced Northern California insurance attorney and why you should not sign anything before getting legal counsel. Greg Brod is a San Francisco insurance lawyer. Along with his team, he works to get Northern Californians the coverage they deserve. You pay for coverage and you deserve the protection you purchased.
See Related Blog Posts:
Is uninsured and underinsured motorist protection a good idea?