Mention Sonoma to a typical American and the conversation inevitably turns to the region's most famous product – wine. Sonoma is much more than just a place to grow and enjoy some of the world's best wines; it is a beautiful region that we are proud to call home. Still, in our view, enjoying a glass of wine is one of the best parts of being an adult and there is a special joy in drinking a wine from your hometown. While there's always the danger of a hangover, a glass of wine should be a safe choice. We should all be able to rely on the safety of foods and beverages sold anywhere in this country and our Sonoma food safety lawyer is here to help those made ill by any form of foodborne illness.
Purported Class Action Alleges Unsafe Levels of Arsenic in California Wines A number of California wines and winemakers are currently at the center of a major class action lawsuit. As CNN reports, the suit was filed on March 19th with two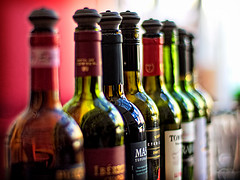 California couples as the named plaintiffs. The plaintiffs say that people who drink the specifically named wines have become the "unwitting 'guinea pigs' of arsenic exposure." The suit alleges that the defendants failed to warn consumers that the products, low-cost wines from well-known wineries like Korbel and Cupcake, contained a dangerous amount of inorganic arsenic. Further, the Complaint says there was 500% more arsenic than is considered acceptable in the wines and that the contamination stemmed from negligent and misleading actions by the defendant wineries.
On behalf of a purported class of wine purchases/consumers, the suit suggests that even a glass or two a day could lead to dangerous arsenic toxicity. Notably, the plaintiffs have not claimed any actual injuries or deaths associated with the wines. They are asking the court to award money damages and order changes in the defendants' practices.
Food Poisoning and California Law While it is unclear whether the wines involved in the pending suit are indeed dangerous, there is no question that many, if not most, people will at some point consume a contaminated or otherwise hazardous food or beverage (Note: for purposes of this post, the term "food" will generally encompass beverages). The Centers for Disease Control report that 48 million Americans (1 in 6) get sick from foodborne illness each year including 128,000 who are hospitalized and 3,000 who die as a result of contaminated food each year. In some cases there may be no symptoms at all or the contamination may cause short-term digestive trouble that makes a person miserable for a day or two but then resolves itself. In other cases, the unsafe food product may lead to serious illness or even death. Food poisoning lawsuits in civil court can compensate the victims, mandate changes in a defendant's safety processes, and inspire industry-wide changes in food handling and other food safety practices.
Typically, a food poisoning lawsuit is based on a defective products claim. There are three primary categories of legal theories employed in these cases. Briefly, these are: 1) Strict product liability (plaintiff must show the food was unreasonably dangerous and made them ill; no need to show failure to exercise appropriate/reasonable care), 2) Negligence (plaintiff must show the food was dangerous, that it made the plaintiff ill, and that the defendant failed to exercise reasonable/appropriate care); 3) Breach of warranty (involves showing the defendant failed to meet certain minimum legal/regulatory standards or didn't satisfy their own express guarantees i.e. "tripled washed lettuce").
Preventing Foodborne Illness and Fighting for Victims As always, prevention is preferable to post-injury litigation. The California Retail Food Code is one of the numerous pieces of legislation intended to prevent foodborne illness. Broadly, section 113980 of the Retail Food Code provides: "All food shall be manufactured, produced, prepared, compounded, packed, stored, transported, kept for sale, and served so as to be pure and free from adulteration and spoilage."
If you or a loved one has been sickened by food in Northern California, you may be entitled to compensation. Call our food poisoning lawyer in Sana Rosa, Oakland or San Francisco to learn more.
See Related Blog Posts:
Spotlight on Listeria as Retailers Pull Dips from Shelves Nationwide
Northern California Food Safety Lawyer Comments on Preventing Food-Borne Illness After Contra Costa Woman Contracts Hepatitis A From Frozen Berries
(Image by Alex Brown)