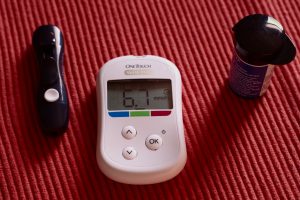 According to the U.S. Centers for Disease Control and Prevention, 21 million individuals in the U.S. have been diagnosed with diabetes and another 8.1 million go undiagnosed. A small percentage of these individuals have Type 1 diabetes, while the more significant portion of Americans have Type 2 diabetes brought on by obesity and other lifestyle factors. Considering the proportion of Americans with diabetes, it is no surprise that many elderly individuals in nursing homes need their diabetes properly maintained to avoid injury. Undiagnosed or improperly treated diabetes can lead to devastating consequences, including death. If you believe nursing home staff over- or under-treated your parent's diabetes causing an injury, contact a San Francisco nursing home neglect attorney at Brod Law Firm today. Your parent's situation may be protected by California's elder abuse and personal injury laws.
Avoiding Hypoglycemia
For elderly individuals, particularly those with diabetes, it is crucial to avoid hypoglycemia, which is when a person has detrimentally low blood sugar. A normal blood sugar level ranges from 70 to 110 milligrams per deciliter. A diabetic patient's goal depends on a number of factors and should be set and monitored by a physician. Hypoglycemia can occur when patients are administered too much insulin or another drug that lowers blood glucose levels.