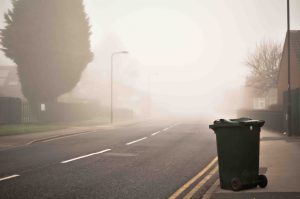 Garbage trucks are a constant presence on city streets and highway. While they are providing a crucial civic service, these sizable vehicles are sometimes part of serious collisions.
On Thursday, August 10, a garbage truck was involved in a collision with at least one other vehicle on Interstate 280, north of Alemany Boulevard. The truck driver appears to have lost control, hit the center divider, and eventually ended up with the cab on the shoulder of southbound lane of I-280, while the trailer was in the northbound lane of I-280.
It was not immediately clear whether anyone suffered serious injuries. However, it was reported that at least one person was taken to the hospital.