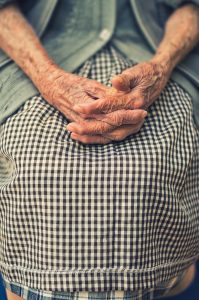 Katherine Jackson, 86, the mother of famous siblings Michael and Janet Jackson, came forward earlier this year claiming that her nephew, Trent Lamar Jackson, had been financially and emotionally abusing her for years. According to documents filed in court for a restraining order, Mrs. Jackson stated that Trent made himself the custodian over her care and was employed as her driver. She heavily relied on him, yet Trent would refuse to take her home, would not drive her unless she met his demands, isolated her from other family members to exert undue influence on her, and did all of this to control her finances and live in her guest house for free. Trent's psychological abuse confused Mrs. Jackson and caused her angst, fear, and depression. The documents also claim that Trent accessed Mrs. Jackson's bank accounts and used her credit cards for his own purchases without her permission.
Mrs. Jackson was granted a temporary restraining order against her nephew, who is not allowed within 100 yards of her or within the gated community where she lives. Trent is required to move out of Mrs. Jackson's home and return all keys, passwords, and combinations to the property. A hearing for a permanent restraining order is set for March 1.
Accusations of elder abuse like this are taken seriously by California courts. Physical, emotional, and financial abuse of individuals over the age of 65 can lead to civil lawsuits and criminal charges.