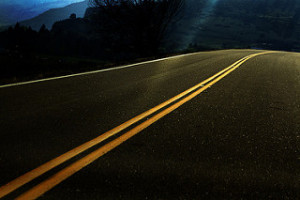 Driving can be a frustrating task.  One of the scenarios most likely to cause frustration is being stuck behind a slow-moving vehicle, especially one travelling well below the marked speed limit.  Knowing how to safely pass another vehicle is an important part of any safe driver's repertoire.  Sadly, far too often improper passing leads to serious injuries or death.  As your Oakland car accident injury attorney, Greg Brod can help if you are a loved one are injured in Northern California by someone else's dangerous passing attempt.
Police Eye Passing Attempt in Deadly Northern California Car Crash
Police are eyeing a passing attempt as the cause of a deadly car accident near Rio Vista, according to a report by CBS SF.  CHP officials say that a Honda Civic was attempting to pass another vehicle when the driver lost control of the car, veering back into the passing lane and colliding with an oncoming Chevy Silverado.  The Silverado's four occupants were taken to the hospital but are not believed to have serious injuries.  Unfortunately, five people who were in the Civic died as a result of the crash.  The deceased include a teenager and two three-year-old children.  Police report that all of the people in the pick-up were wearing seatbelts, but they are unsure if the Civic's occupants were buckled in and they only found one car seat inside the vehicle.  It is unclear whether recent wet weather was a factor in the crash.