At times, it seems like reading the paper or watching the news requires a level of detachment.  With so many stories of personal tragedy, connecting emotionally with every report can be overwhelming.  Yet, connecting the story to the law is a key part of what we do at our San Francisco wrongful death law firm.  Connecting allows us to serve our clients on the emotional, as well as the legal, journey that follows tragedy.  Ensuring the jury connects with the plaintiff and/or victim can help us recover compensation for the client.  A personalized story can also drive home a message about accident prevention.  Today, we look at the story and the law behind a recent pedestrian fatality and we consider the potential legal implications for an accident caused by someone fleeing the police.
Kind, Warm-Hearted Woman Killed in Pedestrian Crash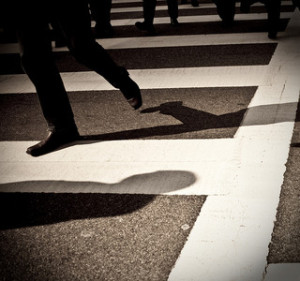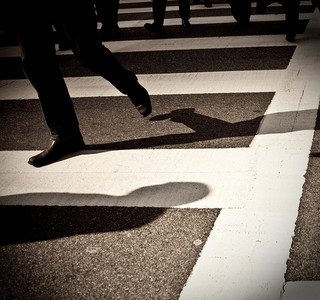 Last Friday, a 42-year-old female pedestrian was struck and killed in San Francisco's Financial District.  On Monday, one of the headline stories on the San Francisco Chronicle website took a closer look at the victim and the fatal accident.  At around 10 P.M., police say three men held up an individual near the intersection of Clay and Larkin.  Shortly thereafter, officers attempted to pull the trio over and the suspects fled in a Toyota Corolla.  Around the same time, Bridget Klecher was walking in the Financial District after dining with a friend.  With police in pursuit, the Toyota sped north on Leavenworth Street and plowed into Klecher as she crossed near Kearny Street.  The vehicle continued fleeing and hit another person at Post and Powell Streets before the suspects abandoned the car on Treasure Island.  While the second victim is expected to survive, Kearney later died at San Francisco General Hospital.