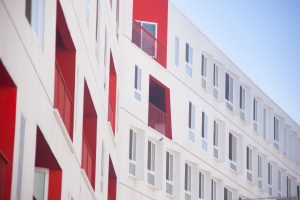 There are many reasons why your particular rental unit may not have the benefits of rent control. It could be that your local authorities never enacted any type of rent control. Meaning it might not just be your building that is without rent increase limitations, it may be your entire city or county. You may lack rent control because despite your area having rent control, you live in an exempted unit. Many areas, like San Francisco, have rent control for older units but exempt "new construction," which is any unit granted a residency certificate after a specific date. In San Francisco, that date is June 13, 1979. However, there is another reason you may not have a rent controlled unit. A California law known as the Costa-Hawkins Rental Housing Act restricts municipalities from creating rent control ordinances on newer buildings.
Your Local Ordinance
While some cities in California chose to enact rent control at one time, many never did. Rent control becomes popular during times of rising rents and limited housing. However, it is not standard across the country by any means. Many cities and counties across the U.S. have never experienced housing shortages. Or when issues arose, they allowed the market to control the outcome instead of attempting to legislate the issue.