Wildfires have ravaged much of our region this year.  Our hearts go out to everyone who has been impacted by these terrible blazes and our thanks go out to the brave men and women who risk their own safety to battle the fires.  While wildfires have made headlines, other types of fires can also destroy property, cause serious injury, and even claim lives.  Apartment fires pose some unique issues and the actions (or inaction) of landlords and property owners can increase fire risk.  When a renter is injured or a life is lost due to an apartment fire caused by owner/landlord negligence, our Santa Rosa apartment fire lawyer is prepared to use the power of the law to fight for the injured renter or grieving family.
Fire Attacks Santa Rosa Apartment Complex

The Press Democrat reports that a destructive fire ra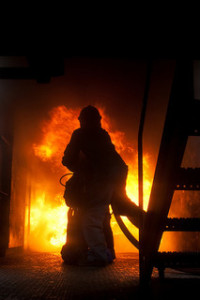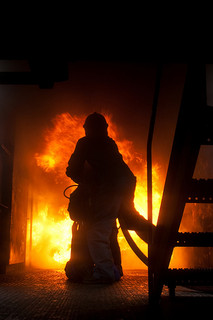 vaged a west Santa Rosa apartment building on Sunday.  At around 7:45 AM, the fire department began receiving reports of smoke at the 266-unit, two-story complex located near the intersection of Piner and Marlow Roads.  Firefighters initially found light smoke, but no visible flames.  The battalion chief told reporters that a fire was burning inside the walls and the attic space.  He warned that this type of fire is particularly dangerous because they often go undiscovered until smoke begins to billow out into the homes.