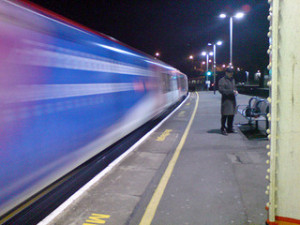 On Tuesday, we discussed non-passenger accidents involving San Francisco's Municipal Railway ("Muni").  After that article posted, in a bizarre and tragic twist of fate, multiple accidents occurred in our region including several different transit providers.  The thought and hearts of our Oakland train accident lawyer and our entire legal team go out to the individuals and families affected by these tragedies.  Given Tuesday's events, we wanted to touch on the issue of train accidents and train fatalities once more and take a broader look at accidents involving railroad vehicles.
A Tragic Day on the Tracks
The Oakland Tribune reports that Tuesday evening's commute saw collisions involving every major public transit agency in our region, including two deadly accidents.  Officials say it is unclear what exactly led to the four separate collisions.  In particular, in the first three incidents, the article suggests that it is unclear why the parties involved were present on the tracks.