Motorcycle accidents are a reality. As a law firm for San Francisco motorcycle riders, we know from experience that many of these accidents are the result of careless drivers who do not watch for and do not respect motorcycles and their riders. We fight for these riders. We also believe that motorcycle education can help reduce the number of accidents by preparing riders for the realities of the road, including how to manage interactions with automobile drivers.
Fatal Motorcycle Accident in Pacifica
A report from CBS 5 is a heartrending reminder of the reality of motorcycle crashes. The accident occurred just prior to 9 P.M. on Monday, near Devil's Slide in Pacifica. Salvatore O'Brien, a 24 year old San Francisco resident, was riding a Harley-Davidson motorcycle on Highway 1 when he collided with two vehicles travelling in the opposite direction. Office Michael Ferguson with the California Highway Patrol reported that the motorcycle burst into flames after the second collision, which involved a 2014 Subaru. O'Brien was lying in the road when paramedics arrived. They took him to San Francisco General Hospital and he was pronounced dead at approximately 9:45 P.M. The driver of the first vehicle was uninjured and the Subaru driver refused medical attention for his minor injuries. CHP officials confirmed that the two drivers had not been under the influence of drugs or alcohol, but it has not yet been determined if O'Brien was intoxicated at the time of the crash.
California Law on Motorcycle Education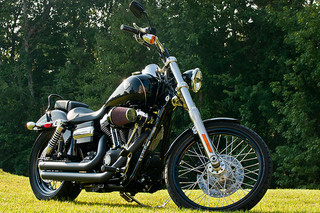 Motorcyclists are more exposed than automobile drivers, making them more vulnerable to severe injuries or death in the event of a crash. Motorcycle education can help riders stay safe. In California, per the Department of Motor Vehicles' Motorcycle License Checklist, individuals between 16 and 18 must pass a rider training course in order to obtain a motorcycle license. Individuals over 18 do not need to take a course, although they do need to pass a written skills test.
NHTSA's Recommended Elements of Motorcycle Training
Since 1968, the National Highway Transportation Safety Administration ("NHTSA") has considered operator licensing a key part of motorcycle accident prevention, including training and testing as key parts of the licensing process. This history is noted in the NHTSA's Model National Standards for Entry-Level Motorcycle Rider Training, a publication that provides baseline content for motorcycle education classes. The Model provides numerous standards and we could never fit them all in our blog entry. However, we can briefly discuss the six categories that encompass the model standards. These are, paraphrased:
1. Prior to the Ride – Education on the rule of the road, the use of safety equipment, and the risk of riding.
2. Controlling the Motorcycle – Understanding the bike itself and the proper techniques for basic maneuvers.
3. Strategies for the Ride – Identifying, understanding, avoiding, and responding to potential roadway hazards, including other vehicles.
4. Responding to Conditions – Gaining basic skills needed for real-life travel such as sudden stops, swerving, lane changes, adapting to available space. Also includes training on weather issues and surface hazards.
5. Riding with Passengers or Cargo, Riding in Groups, Touring – Learning how adjust for passengers and cargo and how to ride with a group. All should be limited until the rider gains experience.
6. Factors that Hurt Performance – Understanding the wide-ranging effects of riding under the influence or alcohol or drugs. Also learning about other factors that hurt performance.
Reality & Rider Representation
The truth is that no amount of rider education can prevent every single accident, especially when drivers are negligent and almost blind to the presence of motorcycles. However, education can prevent many accidents or at least reduce the severity of the injuries. One more key point – Education does NOT mean educating only motorcycles, drivers' education should include specific lessons on sharing the road with motorcycles.
We understand the dangers motorcyclists face on the road. Most of our clients rode with care and a negligent driver brought their ride to a terrible, sudden end. We also understand and know how to fight potential jury bias against motorcycle riders. Call our Northern California motorcycle lawyer in San Jose, Santa Rosa, Oakland, or San Francisco. We can help you recover money damages for your injuries (or a close relative killed in a motorcycle crash) and the impact they will have on your future life.
See Related Blog Posts:
Adding Alcohol into Mix of Motorcycle Accidents Makes for Deadly Cocktail
Motorcycle Safety Research: Reviewing the 1981 Hurt Report and Calling for Updated Research
(Photo by Flickr user LenDog64)