Imagine you are out for the evening, perhaps enjoying dinner and a movie. You drive home and begin to notice emergency vehicles as you approach your neighborhood. As you draw closer, your fears are realized when you see your home ablaze. Fires can cause financial damages, although the biggest economic costs all pale compared to the threat of injury or death (imagine how the fear would grow if you had left your child at home). In this post, we'll discuss one particular type of fire, electrical fires, and discuss the importance of prevention as well as the services our Oakland fire injury lawyer can provide when tragedy does occur.
Antioch Fire Claims Home
On Monday night, as reported in the Oakland Tribune, fire erupted at a home on the 5100 block of Furlong Way in Antioch. Neighbors alerted officials to the blaze around 9:45 P.M. as fire engulfed both floors of a 22 year-old, two-story, suburban home. Fire Marshal Lewis Broschard said that the fire threatened to spread to a neighboring home, but a team of eighteen firefighters got it under control by 10:24 P.M. The home's residents appeared to be out when the fire started, which may explain the size of the fire and how it went undetected until it was fairly large. No injuries occurred and damage estimates were not available at the time of the report.
Facts on Electrical Fires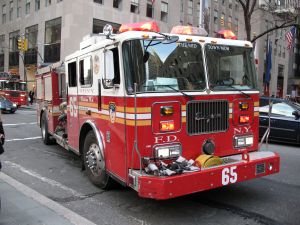 It is not immediately clear what sparked the recent Antioch blaze, but an electrical fire is certainly a consideration. A Home Electrical Fires Fact Sheet produced by the National Fire Protection Association's ("NFPA") reports that, based on data from 2007 through 2011, fire departments in the United States responded to an average of 47,820 home fires per year involving electrical failure or another form of electrical malfunction. These blazes caused $1.48 billion in property damages and left 455 civilians dead and another 1,518 civilians injured. NFPA research found that approximately half these blazes involved electrical distribution (e.g. extension cords, unclassified wiring, outlets) or lighting equipment. This subtype of electrical fires was particularly dangerous, causing 325 civilian fatalities and 950 injuries. The remaining half of the electrical fires included blazes involving fans, washers/dryers, space heaters, and air conditioners.
Tips on Preventing Electrical Fires
In addition to the Fact Sheet, NFPA provides Electrical Safety Tips including:
Use qualified electricians for all electrical work
Do not plug more than one heat-producing device into a receptacle outlet. Always plug major appliances directly into the wall.
Use ground fault circuit interrupters (GFCIs) in kitchens, bathrooms, and outdoor areas. Consider arc-fault circuit interrupters (AFCIs) for additional outlet protection. Test both monthly.
Extension cords should be temporary solutions. If you need more outlets long-term, have an electrician install them. Never run extension cords under carpet or across doorways.
Never use bulbs above the maximum recommended wattage for the device.
The following require immediate professional attention: Frequently blown fuses or tripped breakers; Appliances producing a tingling feeling; Warm or discolored outlets; Unusual odors from appliances; Dimmed or flickering lights; Sparks coming from outlets.
Our Work for Fire Injury Victims
If someone else's negligence caused an electrical fire that injured you or a loved one, call our electrical fire attorney in San Jose, Santa Rosa, Oakland, or San Francisco. Who might be at fault? Builders who took shortcuts, landlords who skipped safety equipment to save money, or a manufacturer whose faulty device sparked flames are all possible defendants. Call to discuss your unique case so we can work together to determine who was at fault and how you can recover money for your injuries
See Related Blog Posts:
Landlord Liability for Home Fires
Fire Injury Lawyer Urges Caution to Prevent Home Heating Fires this Holiday Season
(Photo by Robert Linder)