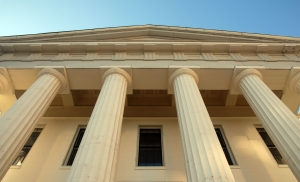 It has been seven-and-a-half months since 49 year-old motorcyclist Jack Frazier was badly injured in an alleged hit-and-run, but the nature of criminal charges remains uncertain. It is a debate that involved important questions about the quality of evidence (was the breathalyzer accurate?) and the process of investigation (why does the investigation into a firefighter seem different than that against a typical civilian?). We don't know the underlying truth, but we believe it is also an opportunity to remind readers of a key difference between civil and criminal law: the standard of proof. This difference is critical to our work as your San Francisco personal injury law firm and explains why we can bring civil claims even when criminal claims failed.
The Basic Facts Alleged in Frazier's Death
According to allegations, revisited in an article in Sunday's San Francisco Chronicle, Frazier was severely injured on June 29, 2013 when a fire truck driven by San Francisco firefighter Michael Quinn plowed into his motorcycle at the intersection of Fifth and Howard. Quinn left the scene and was seen downing water at a local bar before returning to the station two hours later. From the start, reports said Quinn had a blood alcohol count of 0.13 when he arrived back at the station, well above the 0.08 DUI level and a violation of the Fire Department's zero tolerance policy for drinking on duty.
The Debate Over Alcohol-Related Criminal Charges
However, Quinn has not yet been charged with an alcohol-related offense. According to the Chronicle, the District Attorney is having trouble proving Quinn was intoxicated. Quinn's attorney has questioned whether his BAC was measured by a competent administrator using a properly calibrated device. The 0.13 reading came from a Fire Department breathalyzer, but that device has never been used in court. Tests are usually performed by police officers, but police didn't arrive at Station 1 for at least 90 minutes after Quinn's return, four hours after the crash. While police often use blood tests when it takes a longer time to track down a DUI suspect, chief toxicologist for the San Francisco medical examiner's office, Nikolas Lemos, testified that the four hour time frame made it impossible to determine if Quinn was legally intoxicated at the time of the crash. That testimony came during a hearing on whether to revoke Quinn's driver's license — Quinn kept his license.
Firefighters present at the crash scene say Quinn did not appear impaired. Still, for unknown reasons, the D.A. lists more than two dozen firefighters as possible grand jury witnesses.
The Standard of Proof in Criminal Cases…
It is unclear whether Quinn will ever be convicted of an alcohol-involved crime in relation to Frazier's death (and whether he was, in fact, intoxicated). Part of the D.A.'s challenge is the high standard of proof in criminal cases. To convict someone of a crime, the prosecutor must convince a judge or jury that the defendant is guilty "beyond a reasonable doubt." This is a very hard standard to meet requiring near certainty in the mind of the judge or jury.
…the Standard of Proof in Civil Cases…
This is a good time to revisit one of the key differences between criminal and civil court — the standard of proof. In a civil trial, the plaintiff only needs to show that the defendant is liable by "the preponderance of the evidence," a much lighter burden. If expressed as a percentage in terms of how likely it is the defendant committed the alleged act, the civil standard requires just over a 50% certainty. While there isn't an exact mathematical formula for the criminal standard, most legal experts say it requires more than a 99% certainty that the defendant committed the crime.
…and Why It Matters
The standard of proof is very important. It explains why we may be able to bring a civil claim even where a criminal claim failed or the prosecutor declined to bring a case. For those who recall the O.J. Simpson murder trial, the different burdens explain why O.J. was found "not guilty" but also found liable in civil court for the same deaths. If you have been injured or lost a loved one due to someone else's misconduct, the difference means you should always consult a civil injury attorney, regardless of what happens on the criminal side. With personal injury law offices in Santa Rosa, San Jose, San Francisco, and Oakland, Attorney Greg Brod can help evaluate your case, determine what civil claims exist, and work with you to hold the responsible parties accountable and recover monetary damages in the process.
See Related Blog Posts:
The Civil and Criminal Implications of a California DUI
Pedestrian Pinned by Shuttle Van But No Criminal Charges Brought: The Benefits of a Civil Action
(Photo by Robert Linder)