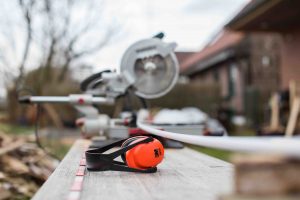 Three Sonoma County contractors are facing up to 50 felony and misdemeanor charges after an investigation led by the California Contractors State License Board found they were scamming customers. Some of the charges include grand theft, burglary, diversion of construction funds, conspiracy, and elder abuse.
Contractors Took Advantage of Clients
Tony Joseph Goodwin and Samuel Williams of Goodwin Millworks are accused of taking advantage of private consumers and non-profit organizations that house citizens with developmental disabilities. They are accused of unlawfully obtaining about $566,000 from their victims. The non-profits paid more than $460,000 for work on two different homes, which were abandoned by the contractors. They then had to pay an additional $685,000 to another contractor to complete the unfinished work.
The investigation also uncovered that Goodwin Millworks brought in another contractor, Anthony Joseph Irvin or AJI Construction, to perform work for victims who ended up paying twice for the same tasks. After receiving payment from the victims, Irvin would not return to the job.
In total, these three contractors are accused of scheming more than $812,000 from their victims, of which at least 10 have been identified. Authorities believe there may be more.
The Elderly are Susceptible to Scams
Unfortunately, elderly individuals are particularly at risk of being scammed by unethical or unlicensed contractors. Older individuals who are interested in repairing, upgrading, or altering their homes may not have access to the internet to check a contractor's license, history, or references. They may also not be able to contact others who can help them determine whether references are real and prices are fair.
Elderly individuals are also at risk of being convinced that they need an unnecessary and costly repair. For example, a contractor may ring a person's doorbell without solicitation, acting as a good Samaritan and telling an older homeowner that he or she desperately needs a new roof. Using the elderly person's fear that the roof's condition will only worsen and lead to costly leaks, the contractor convinces him or her to write a check for work he or she does not need.
Contractors may ask for some or all payments for the work up front. For instance, a client may pay 50% as a down payment prior to work beginning, another 25% halfway through, and then the final 25% upon completion. However, contractors who wish to take a client's money and run may abandon the project after receiving 50-75% of the total quoted price. Elderly individuals may then be left with unfinished work and an unsafe or unlivable home until they can manage to find someone new to complete the job.
The elderly are also at risk for this type of scheme because they may feel less able to go after contractors who never return to work. Older individuals with few remaining family and friends may not know where to turn in this type of a situation.
Have You Been Scammed?
If you or an elderly loved one were scammed out of money by a contractor, contact a San Francisco elders' rights attorney at Brod Law Firm now. You may have a civil cause of action against the contractor and evidence of criminal theft and elder abuse that should be directed to the district attorney. Call us today at (800) 427-7020 to learn more.