2013 has felt like the year of transportation tragedies. Along with the rest of the world, our team has watched with heavy hearts as major accidents have occurred involving trains, planes, boats, and automobiles with transit accidents across the globe and in our own backyard. Sadly, the holiday weekend saw yet another major transit incident. Like many of you, the team at our San Francisco transportation accident law firm is watching to learn what caused the tragic New York train accident and we are hoping those lessons can prevent similar accidents from occurring in 2014 and beyond.
The Accident Scene and Early Evidence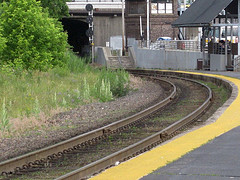 As of late Monday, CNN was reporting that the train derailment in the Bronx claimed four lives and left at least 67 injured, with 3 remaining in critical condition. The crash occurred approximately ten miles north of Manhattan's Grand Central Station on the Metro-North Hudson Line, a commuter route that carried 15.9 million people last year. Authorities report 150 people were aboard at the time the train derailed and all seven passenger cars jumped the track. One witness summed up the scene as "very surreal and very scary."
Using preliminary data gathered from the train's event recorders, the National Transportation Safety Board ("NTSB") estimated that the train was travelling at a speed of 82 mph when it entered a curve marked as a 30 mph zone. The recorded speed is also higher than the 70mph limit on the section of track leading into the curve. Earl Weener, an NTSB member, reported that evidence suggested the engineer acted "very late in the game" to cut the throttle and apply the brakes. According to another law enforcement official, engineer William Rockefeller said he applied the brakes but the train failed to slow down. However, there has been no evidence of brake problems. Early indications also suggest the tracks and signals were in working order.
Weener noted that the recorded data can tell what happened, not why, and a cause had not been determined. The engineer and crew were still being questioned. The investigation will also look at the engineer's work history and his mobile phone records, although an official noted a preliminary review found no reason to suspect that Rockefeller had been on the phone at the time of the crash. A former Department of Transportation inspector-general, Mary Schiavo, suggested taking a close look at the curve itself which was also the site of a freight train derailment in July that damaged some 1,500 feet of track. Weener and New York Governor Andrew Cuomo discounted talk of a connection between the incidents.
Experts Suggest Human Error a Common Part of Serious Train Collisions
As CNN's report indicates, it is far too early to point to a definitive cause for the crash or a reason for the high speed. Over the summer, the U.K. paper The Guardian published an article in response to several European train accidents. Editor-in-Chief of the International Railway Journal, David Briginshaw, noted that modern trains have automatic safety systems that should prevent excess speed. He suggested it would be very odd for a driver to be unaware that a train was speeding. Another expert concurred, saying there would be visual and likely audial warnings of excessive speed. On a general level, another train expert noted prior accidents involved multiple causes but almost always included human error. In his words, "It's tragic but railway accidents happen because someone makes a mistake."
Our California Transit Accident Attorney
There is no such thing as a "simple" transportation accident. Whether it involves a car, plane, ship, or train, our firm works with law enforcement, government agencies, and our own experts to uncover the causes of a collision. This allows us to identify all responsible parties and help our clients recover crucial monetary compensation. Call our Northern California accident attorney at any of our convenient office locations (Oakland, San Francisco, San Jose, Santa Rosa). We can help those injured in California train accidents and other transportation crashes, but the process can only begin when you call.
See Related Blog Posts:
Tragic Train Crash in Spain and the Role of Accident Reconstruction Experts in California Accident Law
Van Collides with Metro Train During Illegal Left Turn
(Photo by Ari Herzog)