There are many reasons why people love to live in and visit our Bay Area communities. Our natural resources are among the most popular features drawing people to our area, including the access to the waters of the San Francisco Bay and the Pacific Ocean. Boating offers both recreational and commercial opportunities. Boating safety is important and our San Francisco boating injury law firm believes that boating education is essential to preventing injuries and fatalities on the water.
Boating Accidents and a Lack of a Boating Education Requirement in California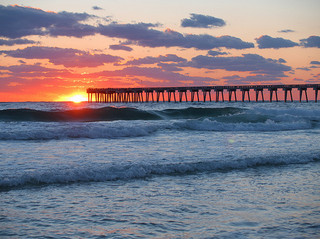 A report from the local NBC Bay Area affiliate calls attention to what seems a surprising legal gap – California has the nation's second highest rate of boating accidents and yet it remains one of only five states (along with Alaska, Arizona, South Dakota & Wyoming) that permit inexperienced boaters to take the helm with no training, education, or certification requirements. As it stands, the law simply requires that a boater be at least 16 years old, although a boater can be a mere 12 years old if accompanied by an adult.
State Senator Mark DeSaulnier from Walnut Creek cited the NBC investigation as impetus for his call for change. Prior attempts to pass boating education rules failed in 1999 and 2007. DeSaulnier is looking into designing a proposal, which he hopes to introduce next year, to require boaters complete a boating education class before taking to the water.
Evidence & Reason Favor Boating Safety Education
NBC cites a study by the National Association of State Boating Law Administrators ("NABSLA") found a lower rate of fatalities in states that have boating education requirements than those that do not. This fact is consistent with information gathered by the U.S. Coast Guard and assembled in a report entitled Recreational Boating Statistics 2010 ("RBS"). That study notes that only 9% of recreational boating fatalities nationwide occurred on boats where the operator had formal boating safety instruction. The number falls even further for operators who completed a course approved by NABSLA.
Additionally, NBC and the 2010 study report that inattention and inexperience are responsible for a majority of boating accidents in California and nationwide. According to the RBS report, the top five primary factors contributing to recreational boating accidents in 2010 were: Operator inattention; Inadequate lookout; Operator inexperience; High speed; and Alcohol use. Education courses can address and mitigate all of these factors, especially the top three.
Another key point — We have all come to accept the requirement that people must pass both knowledge (written) and competency (in car) tests to drive a motor vehicle on land. Many states also require some form of driver education, particularly for younger drivers (as with California's education requirement for drivers aged 15.5 to 17.5). While there are some different issues on water than on land (i.e. less congestion but added drowning threat), it simply makes sense to extend similar rules to the water. Given the variety of boats and boating circumstances, an education requirement is likely a more effective option that competency testing.
Our Belief in Safety and Our Commitment to California Boating Accident Victims
Boating education protects the operator, his/her passengers, and bystanders in other vessels or in the water itself. We support boating safety education efforts in California. We also support the victims of boating accidents. If an inexperienced or negligent operation of a water-going vessel left you injured or caused the death of a relative, please call our San Francisco boating accident attorney. An initial consultation is free and most injury cases, whether on land or on water, are handled on a contingency basis so there is no charge for our services unless you collect money damages.
See Related Blog Posts:
San Francisco Bay Tanker Crash Raises Safety Concerns
(Photo by Timothy J Carroll)