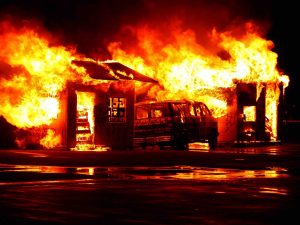 On Sunday April 9, a deadly crash occurred in San Jose. Around 2:30 a.m., the driver of a Lexus appears to have been speeding and lost control of the vehicle on Highway 280, colliding into another vehicle, which rolled over. The Lexus then hit a Honda, which caught fire. The injured driver of the Honda was unable to escape, despite many other motorists attempting to pull the driver from the vehicle. The driver of the Lexus and the passenger were taken to the hospital for treatment and are expected to survive. The Lexus driver is currently under investigation for a DUI.
Vehicle fires as a result of collisions, mechanical failures, and other issues often result in injuries and fatalities. If you lost a loved one in a vehicle fire, contact the San Francisco wrongful death attorneys of Brod Law Firm to learn about your legal rights and options to recover compensation.
Vehicle Fires in the U.S.
According to the National Fire Protection Association (NFPA), there were 204,500 vehicle fires in 2015. On average, there was one highway vehicle fire reported every three minutes and one second. These vehicle fires caused 1,875 fire-related injuries and 500 fire-related deaths. Between 2006 and 2010, there were an average of 152,300 vehicle fires each year, which amounted to an average of 17 car fires reported every hour. These resulted in an average of 765 injuries and 209 deaths each year during those five years.
Vehicle fires due to collisions are a relatively small amount of all vehicle fires, which are predominantly caused by mechanical and electrical failures. However, collision-related fires result in 60% of automobile fire deaths, making them a serious issue.
Losing a Loved One in a Vehicle Fire
If your spouse, child, or other family member was killed in a vehicle fire, it is essential that you contact an attorney as soon as possible. An experienced wrongful death lawyer can investigate the cause of the fire. If it was the result of a crash, the responsible party may be obvious. If it was from a mechanical or electrical failure, it may take more time and resources to determine who was responsible for the vehicle fire.
If it is determined that another individual or business was responsible for your loved one's vehicle catching fire, then a wrongful death attorney can explain your right to file a wrongful death insurance claim or lawsuit to recover compensation.
You can file a wrongful death suit if you are an heir of your loved one, according to California law, including a surviving spouse or child. As an heir, you have the right to seek both economic and noneconomic damages, including:
Medical expenses

Funeral expenses

Your loved one's future earnings

Your loved one's benefits, such as retirement

Loss of household services

Loss of companionship and affection

Loss of care, assistance, and protection

Loss of your sexual relationship
Contact a San Francisco Wrongful Death Attorney For Help
If your spouse, domestic partner, parent, or child was killed in a vehicle fire, contact Brod Law Firm as soon as possible at (800) 427-7020. We can review your situation and advice you on your rights to file a claim for compensation. If you are unsure of what happened, we have the knowledge and resources you need to investigate the fire. Call us today to schedule a free consultation.  
(image courtesy of Dawn Armfield)