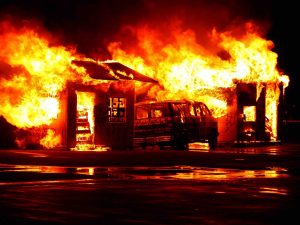 On Sunday April 9, a deadly crash occurred in San Jose. Around 2:30 a.m., the driver of a Lexus appears to have been speeding and lost control of the vehicle on Highway 280, colliding into another vehicle, which rolled over. The Lexus then hit a Honda, which caught fire. The injured driver of the Honda was unable to escape, despite many other motorists attempting to pull the driver from the vehicle. The driver of the Lexus and the passenger were taken to the hospital for treatment and are expected to survive. The Lexus driver is currently under investigation for a DUI.
Vehicle fires as a result of collisions, mechanical failures, and other issues often result in injuries and fatalities. If you lost a loved one in a vehicle fire, contact the San Francisco wrongful death attorneys of Brod Law Firm to learn about your legal rights and options to recover compensation.
Vehicle Fires in the U.S.