While the original Law & Order may no longer be in production, legal dramas continue to abound.  Often, a key moment in the fictional courtroom involves whether or not the so-called "smoking gun" is admissible in court.  These dramas can also highlight the interplay of the criminal and civil systems.  Today's blog entry looks at these issues in the context of a tragic shooting.  First, we briefly examine the hearsay rule and its exceptions. Second, we remind readers that our Oakland violent injury law firm can help clients pursue civil claims for violent injury regardless of what happens in a criminal tribunal.
Criminal Charges Filed Based on Dying Man's Declaration
This week, the Oakland Tribune reported that authorities have filed murder and weapons charges tied to a fatal East Oakland shooting.  In the early hours of September 3, police were called to the 9800 block of Burr Street where they found a 22-year-old man suffering from multiple gunshot wounds.  According to police, the man made a dying declaration to officers identifying his shooter prior to passing away at a nearby hospital.  Police located the named 31-year-old Richmond resident.  Officers say he admitted to involvement in the shooting but a motive is unknown.
Hearsay and Its Exceptions
The phrase "dying declaration" references one of many exceptions to the hearsay rule, a critical principle of evidence in both civil and criminal courts.  Per Evidence Code Section 1200, hearsay is any statement other than testimony by a witness at the specific hearing that is offered as evidence of the statement's truth.  A statement offered for any reason other than "the truth of the matter asserted" (e.g., proof of state of mind or proof the speaker was alive and conscious) is not hearsay.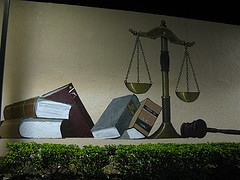 Generally speaking, hearsay is inadmissible because it is considered unreliable.  However, there are numerous exceptions, including some that only apply if the speaker is unavailable to testify.  Although the precise contours vary between federal and state courts, all involve the basic judgment that there is a particular reason to trust the statement's truth.  Examples of hearsay exceptions, in broad terms, include: Regularly kept business records; Felony judgments; Statements against the speaker's interest (must be unavailable); and Evidence of the speaker's state of mind (must be unavailable).  These exceptions only mean that the hearsay rule will not prevent admissibility; the statements could be inadmissible for other reasons.
The East Oakland case involves another exception: Dying declarations.  These statements are admissible if made 1) by a dying person 2) about the circumstances of death (e.g., identifying the killer) 3) with knowledge of the facts stated and 4) knowledge of the speaker's own impending death.  The exception is based on the belief that dying declarations are as trustworthy as statements under oath.  Federal courts only admit dying declarations in homicide or civil cases, but California state courts don't use that limitation.
The Civil/Criminal Divide
Most wrongful death claims discussed on this blog involve allegations of negligence.  However, the wrongful death statute clearly applies to "the death of a person caused by the wrongful act or neglect of another" (emphasis added).  Additionally, California recognizes civil claims for assault and battery.  As the linked sections of the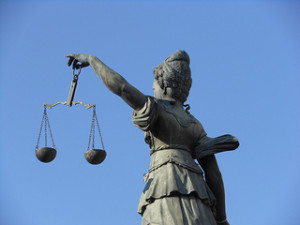 California Civil Jury Instructions demonstrate, assault focuses on the anticipation of unwanted contact while battery involves actual contact itself.
A plaintiff can file civil claims based on intentional injury (also called "intentional torts") regardless of whether the government pursues criminal claims based on the same act and regardless of the result of a criminal prosecution.  For those who remember, the O.J. Simpson murder cases are a good example of a time when civil liability was imposed despite criminal charges being unsuccessful.  While several distinctions can account for differing results, typically the key factor is the standard of proof; criminal cases require proof beyond a reasonable doubt (almost complete certainty) while civil liability only requires a preponderance of the evidence (just over 50% certainty).  Notably, courts are more likely to award punitive damages in intentional tort cases than accidental injuries/deaths.
Putting Theory into Practice
The hearsay rules and civil/criminal divide are theories that may apply to intentional tort claims arising out of the East Oakland shooting.  While the article discusses criminal charges only, a civil case could be appropriate regardless of the success of the criminal charges.  In both the murder trial and a civil case (but not in a pure weapons charge), the hearsay exception would likely allow the deceased's dying statement to be admitted into evidence (we hesitate to make a definitive judgment without all the facts).  Although the identification would be a key piece of evidence, a deeper investigation would be essential since the statement alone may not be sufficient to warrant a conviction or finding of civil liability.  However, it does go further in the civil case given the reduced standard of proof.
If you or a loved one has been the target of an intentional wrong resulting in injury or death, you should obtain civil counsel as soon as possible.  As an Oakland intentional injury lawyer, Greg Brod serves the wrongfully injured throughout Northern California.  Call to schedule a free consultation.
See Related Blog Posts:
Sacramento Injury Attorney on Civil Claims for Intentional Injury in California
(Mural Image: Photo by Clyde Robinson of work by Jason Luper; Statue Image: By Michael Coghlan)