Motorcycle riders are passionate about their love for two wheels.  Some cite the power and beauty of the machines themselves, some cite riding as a lower cost alternative to driving, others like feeling in touch with the road and the world around them.  For most, it is probably all the above.  Motorcycle riders deserve to be safe, but motorcycle fatalities and serious rider injuries are far too common.  Our Oakland motorcycle injury law firm is committed to advocating for riders and their loved ones when motorcycle crashes are caused by negligent, inattentive drivers.
Motorcycle Rider Killed in Hit-and-Run
Over the weekend, as KTVU reports, a motorcycle rider died in a hit-and-run collision on interstate Highway 880 in Milpitas.  The rider has been identified as 29 year-old Maka Langi of East Palo Alto.  At approximately 9:15 P.M. on Saturday, callers alerted California Highway Patrol officers to a motorcyclist down.  A passing motorist pulled the wrecked cycle off the road.  Milpitas fire crews were the first on scene but they were too late to help Langi.
Witnesses report that a newer model Dodge Charger or Challenger collided with Langi's motorcycle and then fled the scene.  The car was described as black with a retro-style wrap on its taillights and it may have front-end damage.  Witnesses told police that the car was travelling faster than surrounding traffic prior to the crash.  Anyone with information about the driver or vehicle involved in the collision is asked to contact the San Jose CHP office at 408-467-5400.
Fatal Motorcycle Accidents by the Numbers
Earlier this year, the National Highway Traffic Safety Administration ("NHTSA") released its Motorcycle Traffic Safety Facts report based on data from 2013.  According to the report, motorcycle accidents claimed 4,668 lives nationwide in 2013.  While this is a decrease of 6.4% from 2012, motorcyclists were still faced an elevated risk compared to passenger car occupants.  For 2013, riders were about 26 times more likely to die and 5 times more likely to be injured in a crash than people in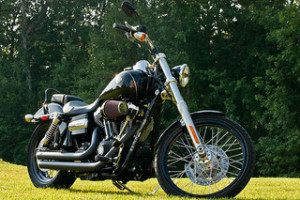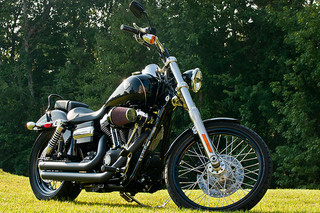 passenger cars per mile travelled (note: the report does not discuss the possible variance in reporting, but anecdotal evidence makes us wonder if riders are less likely to report injuries than drivers).  For the year, 9 out of every 100,000 registered cars were involved in a fatal crash while the figure was 56 out of 100,000 for registered motorcycles.
Over the past decade, there has been a notable shift in the profile of riders killed in motorcycle accidents, particularly in terms of age.  While the overall number of motorcycle fatalities increased 16% from 2004 to 2013, the number of deaths for motorcycle riders aged 40 and over increased a whopping 39%.  The average age of a rider killed in 2004 was 38 compared to an average age of 42 for those killed in motorcycle crashes in 2013.
A Northern California Law Firm for Motorcycle Riders and Those Who Love Them
Safety is a shared responsibility.  All too often, drivers neglect this duty and motorcycle riders pay the price.  As an Oakland law firm for motorcycle accidents, we represent seriously injured riders in personal injury lawsuits against at-fault drivers and grieving families in wrongful death actions against drivers whose negligence cost a rider the ultimate price.  We work hard to get compensation for our deserving clients and to ensure drivers are held accountable for their actions.  Our phones answer 24/7 and most accident cases are handled on a contingency basis so you don't pay unless you get paid.
See Related Blog Posts:
Motorcycle Accidents: Statistics & A Reminder of the Real-World Rule of Comparative Negligence
San Francisco/San Jose Motorcycle Lawyer on Overcoming Bias
(Image by Flickr user LenDog64)