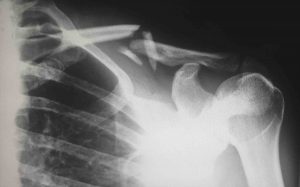 There are many reasons people do not file personal injury claims, even when they are eligible for compensation. One of those reasons is simply the fear of the unknown. They do not know what to expect from a lawsuit, what steps to take, or what will be expected of them. If you have been hurt by someone else's negligence, it is important that you do not let this fear keep you from the compensation you deserve. Becoming familiar with the process can make it less stressful, and help you feel more confident about your claim. 
Finding the Right Attorney
If you have been hurt in a slip and fall, or any other accident that allows for compensation under the California Civil Code, you need to first speak with an attorney. An attorney will guide you through all the steps in a lawsuit and tell you what is coming next. Your lawyer will also review your claim and explain the California laws that pertain to it. If  your attorney determines that you have a case, he or she will start collecting evidence and building your claim. 
Filing the Claim
Once your claim is drafted, your attorney will file it with the appropriate court. These documents, known as pleadings, include the complaint and petition. They names liable parties and outline the grounds for the case. These documents will state the amount of compensation you are requesting and the summons, which will notify the defendant of the claim. 
Discovery
Once the defendant responds to your summons, the discovery phase will begin. During this phase, each side can ask the other for information such as texts, emails, and other documents that can serve as evidence to support their argument. This information will include anything that was said or done at the accident scene. It is for this reason that you should never admit fault following an accident, as it could hurt your case. 
Pre-Trial Motions
Before the trial begins, both sides will make motions to the court. These create rules for the litigation phase, such as withholding certain evidence. Sometimes these motions are incidental. Other times, they can end a claim before it goes to trial, which shortens the duration of a personal injury lawsuit. 
Negotiations
In most personal injury cases, the attorneys for each side will take part in negotiations. Your attorney will negotiate for the highest settlement possible. If a settlement cannot be reached, the case will then go to trial. 
Trial
During the trial, your attorney will argue before a judge and jury why you deserve compensation. They will argue the facts of the case, and present evidence to back up your claim. The other side will likely argue that you were partly at fault, and present evidence to try and prove their claims. Once both sides have exhausted their arguments, a judge or jury will rule in favor of you or the defendant. 
Call a California Personal Injury Attorney Today
If you have been hurt in an accident that was the fault of someone else, you should speak to a personal injury attorney in California as soon as possible. At Brod Law Firm, we are committed to helping accident victims claim the compensation to which they are entitled. We hold insurance companies and at-fault parties liable, and will take care of every aspect of your claim while you focus on your recovery. Call us today at (800) 427-7020 for your free consultation. 
Related Posts:
Are Stadium Owners Liable for Injuries?
Should You Speak to the Insurance Company After an Accident?
(image courtesy of Harlie Raethel)