It's a story we've followed for years – problems that plagued the Bay Bridge construction project and continue to arise more than two years after the grand re-opening.  We hope that paying attention NOW helps prevent tragedy LATER, such as the frightening collapse of the previous span during the 1989 Loma Prieta earthquake.  As a San Francisco construction defect injury law firm, we represent plaintiffs injured by construction defects, people for whom repairs come too late.  We hope our services are never needed for injuries tied to the Bay Bridge construction (or any other project, for that matter), but when shoddy workmanship on a home, road, or any other manmade structure leads to injuries anywhere in Northern California we are here to help.
More Defects Found in Bay Bridge Components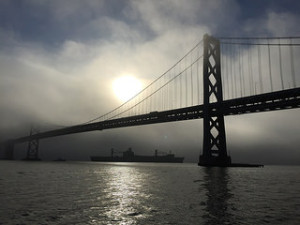 According to the San Francisco Chronicle, new documents are raising new concerns about the integrity of steel rods used in the eastern span of the Bay Bridge.  The newly released report includes statements from an independent engineer suggesting that previously discovered micro-cracks caused by water exposure are present in parts of the span far from where issues were first discovered.  Cracking could, per experts, lead to failure.  The report is part of a $20 million testing program undertaken after flooded sleeves caused cracking and, in one case, failure of tower rods.