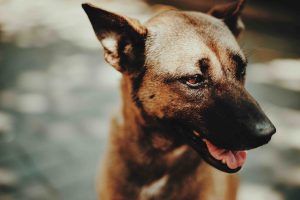 This summer, landlords in Greenbrae, California, settled a complaint brought by a female tenant with a disability and the Fair Housing Advocates of Northern California (FHANC) based on disability discrimination. The female tenant, Stacey Kitchin and FHANC alleged Shultz Investment Co. and Greenbrae Management, Inc. discriminated against the resident due to her medical condition and service animal when she lived at the Bon Air Apartments. Following an investigation into the allegations of discrimination by the U.S. Department of Housing and Urban Development (HUD), the landlords settled with Kitchin and FHANC for $72,000.
Leading up to the Complaint and Settlement
Over a 15-year period, Kitchin was forced to endure discriminatory statements and retaliatory actions due to her service animal, including false claims that the small dog was disruptive, had bitten a maintenance worker, and was not a lawful service animal under California law. Despite receiving an approval for her service animal in 2010, she repeatedly received notices of lease violations due to the presence of her dog. In 2014, she then received a three-day Notice to Cure or Quit, requiring her to remove her service animal or leave. Kitchin's attorney discussed the law with the landlord who rescinded the notice. However, the landlord continued to create and implement discriminatory policies regarding service animals. Eventually, these issues led to the cancellation of Kitchin's Housing Assistance Program voucher, forcing her to move.