Few words can stir up as many emotions as the word "home" does.  Home should be a place where we feel safe, where we can let down our guard, be our truest selves, and feel love.  Everyone deserves a place to call home, regardless of age, race, or sex.  Likewise, individuals with disabilities have a moral, ethical, and legal right to be treated fairly when it comes to housing.  Sadly, housing discrimination is a very real problem and our San Francisco tenants' attorney is committed to fighting for everyone's right to a place to call home.
Proposed Settlement in Disability Discrimination Case Under Fair Housing Act
Last month, the Department of Justice ("DOJ") issued a press release announcing a proposed settlement in a case against a Wisconsin landlord and property owner accused of discriminating based on disability in violation of the Fair Housing Act ("FHA").  The lawsuit alleges that the defendants, one individual and one company, discriminated against a mother and daughter by refusing to renew their lease because the daughter is a person with Down Syndrome.  Further, the defendants allegedly demanded the family develop a "plan" to address behaviors purportedly stemming from the daughter's disability and pressured them to move.  Additionally, the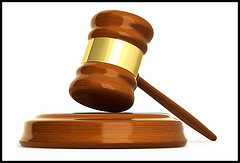 defendants were accused of discriminating against the pair by not taking prompt action to stop disability-related harassment by others living in the building including offensive comments (e.g., "You don't belong here. . . you belong in an institution."), interference with their use of the property, and following the pair around the premises.  Allegedly, complaints about this behavior went unaddressed.