At its core, the justice system is about holding people accountable for their actions.  In the personal injury/wrongful death arena, this means making at-fault drivers (and/or other wrongdoers) face their actions and the results thereof.  Hit-and-run drivers are a prime example of individuals who have committed an egregious wrong.  Our Oakland hit-and-run injury attorney works with professionals to find these offenders (notably, legal teams often locate people the police cannot find) and then uses the justice system to ensure they face their actions.  We cannot make the perpetrators of hit-and-run accidents feel remorse, but we can make them face the consequences of their actions and compensate those they hurt.
Hit-and-Run Accident Kill San Leandro Pedestrian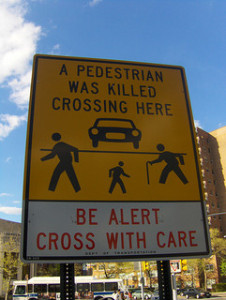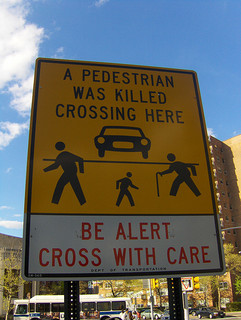 Last week, a hit-and-run driver cut short the life of 26 year old Madeline Moore of San Leandro.  As reported by the Oakland Tribune, Moore was crossing at the intersection of Hesperian Boulevard and Thornally Drive at around 9 A.M. on Monday when she was hit by a black Toyota T-100 pickup truck.  She succumbed to her injuries that afternoon.