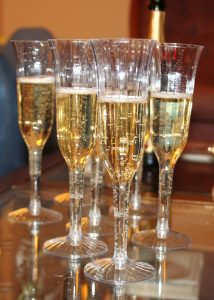 The holidays are among the busiest times of the year on the roads. Many people take to the highways as they travel to visit their friends and families. With so much traffic on the roads, it is not surprising that Christmas and New Years are two of the most deadly days on our nation's highways.
Driving Hazards on Christmas
If you plan to drive on Christmas, be aware of the potential hazards. The roads can be busy with people traveling both across town and across country. There are plenty of families on the highways, and people may be under stress and in a rush to get where they need to go. According to the Insurance Institute for Highway Safety, Highway Loss Data Institute, IIHS HLDI, accident insurance claims increase by about 20% in the month of December. An increase in accidents may be linked, in part, to more aggressive driving and cases of road rage.