In our modern world, sometimes it seems like we do everything online.  However, there are some industries that simply can't be outsourced or fully digitized such as the transportation of cargo from one place to another.  Cargo trucks are an important, often under-recognized, part of our economy.  However, cargo spills remain a very real problem and our San Francisco trucking accident lawyer stands ready to help people injured when transportation of cargo goes terribly wrong.
Richmond Truck Accident Buries Cars in Gravel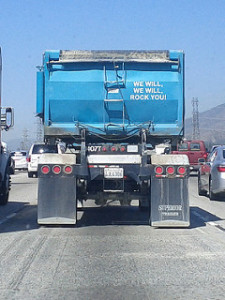 On Tuesday, according to a report on SFGate.com, a driver somehow lost control of a big-rig sending it careening down a hill in the Richmond District of San Francisco.  After sliding, the truck hit a group of parked cars and toppled onto its side, burying at least two vehicles in the truck's load of gravel.