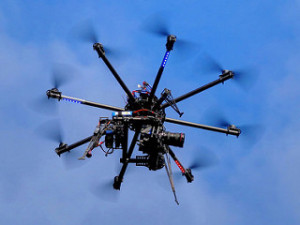 One of the most controversial tools used by the military and domestic government authorities has become the season's most in-demand gift.  Drones are becoming more powerful and more accessible, with hobbyists of all ages taking the controls.  Drones are fascinating, but drone injuries are a very real danger.  From interfering with aircraft to injuring an operator or a bystander, drone accidents happen and our Northern California drone injury lawyer is prepared to use a variety of legal theories to advocate for those injured by drones in San Francisco and the surrounding regions.
Drone Nearly Collides with CHP Helicopter Over Martinez, CA
A close call in our area last weekend highlights a potential safety threat from privately operated drones and has the California Highway Patrol ("CHP") urging operators to take care when flying the devices.  According to ABC7, on Saturday night a CHP helicopter was working with Martinez police and flying above Highway 4 when they spotted a small red light.  The light turned out to be a drone flying at nearly the same altitude as the helicopter, approximately 800 feet, despite the Federal Aviation Administration's ("FAA") recommendation that drones remain under 400 feet.  Luckily, the CHP pilots, travelling nearly 100mph, spotted the drone in time and banked allowing the drone to fly by the helicopter.  CHP officials believe they have identified the drone's operator and have turned the incident over to the FAA to determine an appropriate response.