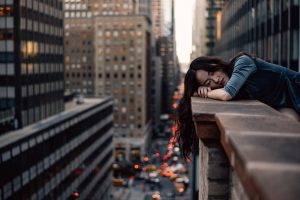 Most of us have trouble sleeping from time to time. While lack of sleep is somewhat commonplace, a new study indicates that it can be dangerous. The study results, released by the AAA Foundation of Traffic Safety, indicate that driving while drowsy may have the same effect as driving while under the influence of alcohol. Drowsy driving is impaired driving, and is the cause of many serious accidents and injuries every year.
The Effects of Sleep Deprivation
The AAA previous issued reports that made clear the relationship of drowsy driving and an increase in vehicle accidents. The new report delves further into the effects of sleep deprivation on drivers. Sleep deprivation greatly decreases a driver's ability to act and react. Those who are sleep deprived may fall asleep at the wheel. Nodding off while you drive is dangerous. Closing your eyes, even for just a few seconds, means that you have traveled without paying attention to the road, or to other vehicles and pedestrians. When you nod off, you are no longer in control of your car.