Tour buses can be a great way to travel.  Longer distance buses are often an affordable option that can save riders the stress of driving and the cost of gas, not to mention the environmental (and traffic!) benefits of taking cars off the road.  In-town tour buses are also a great option, allowing visitors to get an overview of a city and a sense of the places they might want to visit later.  Sadly, we have seen far too many tour bus accidents in recent years.  Our Northern California tour bus accident law firm is committed to helping victims obtain compensation and holding companies accountable in the hopes of preventing future tragedies.
Tour Bus Accident Kills Five in San Joaquin Valley
CBS SF reports that a tour bus crash in the San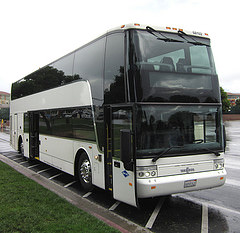 Joaquin Valley claimed five lives on Tuesday.  The crash occurred around 3:20 A.M. on Highway 99 North near Livingston, approximately 15 miles northwest of Merced. California Highway Patrol representatives told CBS that the tour bus collided with a pole which tore through the center of the vehicle.  The bus was travelling to Sacramento from Southern California.  Authorities believe at least 30 people were on board at the time of the accident.  The driver of the bus reportedly suffered major injuries. As of the time of this writing, it is unclear how many passengers were injured but CHP reports at least five individuals were airlifted to area hospitals.  The cause of the accident has not yet been determined.