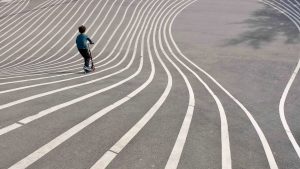 The newest wave of ride sharing comes not in the form of cars or bicycles but rather in electric scooters. Dockless e-scooter companies like Bird, LimeBike, Jump, and others have found their homes in California and are expanding all across the country. With the advent of this entertaining and convenient form of transportation, however, comes a new wave of potentially dangerous activity and injury. Learn how to stay safe while riding these e-scooters by recognizing common causes of e-scooter injuries and by following the tips listed below.
Read the Instruction Manual
If you purchase an e-scooter for personal use, make sure you read the instruction manual before attempting to operate the scooter. Many e-scooter injuries occur because users do not know how to use the scooter properly.