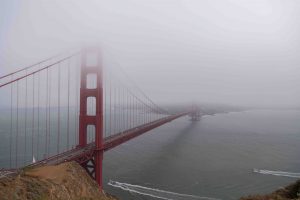 San Francisco is well known for its fog – thick droplets of water suspended in air, unable to dissipate or fall as rain because of various temperatures. Yet, despite the number of days the Bay Area deals with fog, it still poses a risk to drivers. On Tuesday, January 16, the dense fog led to a number of auto accidents. By 6:35 a.m. an accident had been reported on westbound I-80, west of the Bay Bridge. Around the same time, there was an overturned vehicle on westbound CA-4, east of Sycamore Avenue. These were followed by accidents on southbound I-880 in Oakland, southbound I-680 in Pleasanton, southbound US-101 in San Francisco, and westbound I-580 in Tracy. Injuries were reported in many of these accidents.
While fog always increases the risk of a traffic accident, drivers should alter their driving behavior to mitigate this risk as much as possible. Drivers who are careful and alert can avoid crashes.
If you were in an accident caused by another driver during a heavy fog in the Bay Area, contact us at Brod Law Firm right away. Fog does not excuse careless or reckless driving. We will help you fight for the compensation you deserve due to the other driver's negligence.