As we prepared today's blog post, one that starts with a news story that we don't see every day, we had two primary thoughts: 1) Some things happen more often than you'd think and 2) Even less-than-common legal matters rely on common legal concepts. We've written about dog bites previously, but there are a range of other injuries caused by animals. Our San Francisco injury lawyer is prepared to hold animal owners responsible for these incidents using the same legal concepts we use to help many of our deserving clients.
A Look at Circus Animals and Injuries After Elephants Escape Circus Handlers in Missouri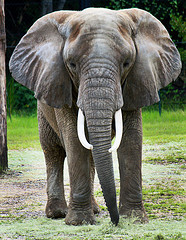 Over the weekend, The San Francisco Chronicle's website carried a story from the St. Louis, Missouri that could have taken a much more tragic turn. According to local news authorities, three elephants escaped from the St. Charles Family Arena which was hosting the Moolah Shrine Circus. The three female elephants, which were part of a children's ride at the event, caused damage to several cars and a loading door when they got away from their handlers. Thankfully, the handlers were able to distract and recapture the elephants before they caused injury to themselves or the gathered crowd.