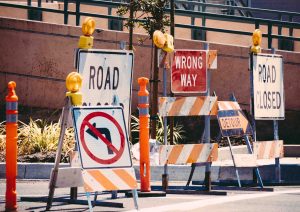 California roads saw multiple deadly wrong-way crashes in the beginning of the new year. On Sunday, January 7, around 12:30 am, California Highway Patrol (CHP) learned of a wrong-way crash on I-5 near Woodland. A 2013 Chevrolet with only a driver inside collided with a Dodge carrying five family members. All six individuals involved in the crashed died at the scene. They leave behind numerous family members.
Second Head-on Crash on I-5
On the same Sunday, another wrong-way collision occurred on a different portion of I-5 in Redding. A 29-year-old man was driving a 2012 Honda Accord on his way to residency interviews to become a physician when he was struck by a 28-year-old woman driving a Chevy Impala the wrong way.
The man was a well-known former BYU football player, and was transported to Mercy Medical Center where he passed away from his injuries. He leaves behind a two children and a wife who is currently expecting their third child.
The woman was treated for a broken leg, and initial reports claim she may have been suicidal at the time of the accident.
Multi-Vehicle Wrong-Way Crash on I-880
On Tuesday, January 9, a driver headed the wrong way on I-880, near Highway 237 in Milpitas, caused a five-vehicle crash. A 52-year-old man in a Ford van struck a 2000 Buick before colliding with a 2008 Honda truck. The Ford then spun out and hit a 2005 Mercedes-Benz while a 2014 Honda Civic collided with the Honda truck.
The wrong-way driver was transported to the hospital with serious injuries where he soon passed away. Multiple other drivers and passengers were treated for minor injuries at the scene or local hospitals.
Personal Injury and Wrongful Death Claims
In situations like these, there is a great deal of evidence to file personal injury or wrongful death claims against the wrong-way driver. Driving the wrong way on a highway is almost always a clear sign of negligence, recklessness, or intentional misconduct. Whether the wrong-way driver was being careless for a brief moment or was intentionally trying to cause harm, the victims of the crashes and their families can pursue compensation for their injuries and losses.
Complications in these types of accidents arise though when the at-fault party passes away. The victims and their family members should speak with an experienced San Francisco wrongful death attorney about pursuing an insurance claim or wrongful death suit despite the other driver's passing.
If the at-fault driver was insured at the time, then an attorney can help you file a claim and seek an insurance settlement. If you are unable to negotiate an acceptable settlement, then your attorney can explain the process of filing a lawsuit against the at-fault driver's estate and your chances of recovering the compensation you are entitled to this way.
Let Brod Law Firm Help
Wrong-way and head-on accidents are often tragic. They commonly lead to significant collisions and serious injuries and multiple fatalities. Whether you survived a wrong-way crash or you lost a loved one, your next step should be to speak with a knowledgeable and skilled attorney who can explain your rights and legal options.
Call Brod Law Firm today at (800) 427-7020.
(image courtesy of Jamie Street)