Cars are powerful machines, a fact that is easy to forget as we go about our day-to-day lives.  Occasionally, however, we are given a sharp reminder.  In some cases, this comes in the form of a close call; a driver glances down momentarily, perhaps returning a beverage to the cup holder, and looks up to with just enough time to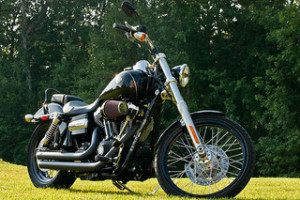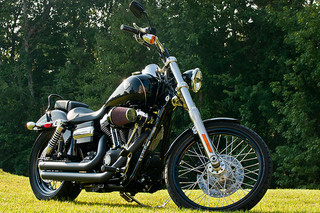 brake before hitting someone crossing the road.  Such moments make us think about what could have happened and remember how much responsibility we have behind the wheel.  Unfortunately, sometimes the reminder takes a harsher form and someone is hurt or even killed.  These moments remind us of the sheer power of the automobile, the importance of attentive driving, and the vulnerability of other travelers, especially those not protected by an automobile themselves.  As the following story of two crashes illustrates, pedestrian injuries and motorcyclist injuries are far too real and, in the opinion of our San Francisco injury law firm, far too common.
Pedestrian and Motorcycle Rider Hit in Two Crashes
A motorcycle officer and a pedestrian were injured in a pair of accidents on Tuesday.  The San Francisco Chronicle reports that a police officer aboard a motorcycle was struck by a car around 7:30 A.M. at the intersection of Leavenworth Street and Golden Gate Avenue.  A police spokesman told reporters the officer was in the far-left lane when a Volvo travelling in the same direction changed lanes, hitting the officer and sending him crashing into a nearby parked car.  The officer was injured but is expected to recover.  The driver is cooperating with investigators.
The motorcycle crash occurred when the officer was en route to an accident at Sixth and Stevenson.  There, a pedestrian was crossing the street when he was hit by a 2008 Porsche Boxer.  Witnesses report the man hit the car's windshield before falling and briefly being pinned underneath the car.  He was taken to the hospital but, at the time of this writing, there was no information on the pedestrian's condition.
Pedestrian and Motorcycle Accident Statistics
Pedestrians and motorcyclists can take many steps to ensure their own safety,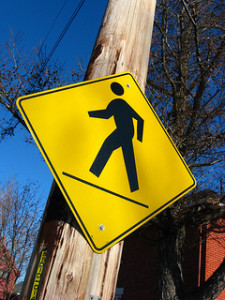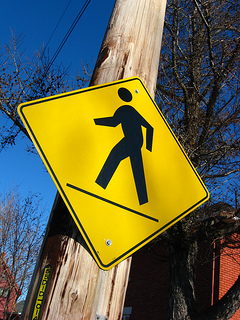 but they always remain vulnerable to the actions of the drivers around them.  One negligent driver can kill a pedestrian or motorcycle rider or leave him/her seriously injured.  According to the Traffic Safety Facts Overview published last month by the National Highway Traffic Safety Administration ("NHTSA"), 2013 saw 4,668 motorcyclists die and approximately 88,000 suffer injuries in traffic incidents nationwide.  Further, 2013 saw 4,735 pedestrian deaths and an estimated 66,000 pedestrian injuries.  Taken together, 9,403 pedestrians and motorcyclists account for 28.7% of the 32,719 people killed in traffic crashes reported to police in 2013.  Notably, pedestrians and motorcyclists accounted for merely 6.7% of all traffic injuries.  Taken together, we believe these figures point to the increased likelihood that a person on foot or on a motorcycle will die in a crash compared to better protected occupants of cars and trucks.
An Advocate for the Injured and Grieving
Our law firm fights for the injured and the grieving.  Attorney Greg Brod is an experienced advocate for both pedestrians and motorcyclists injured in accidents in Northern California, with particular experience advocating for the catastrophically injured.  While most accident cases are resolved prior to trial, Attorney Brod always keeps the potential for trial in mind as he works with clients and negotiates with opposing parties.
Remember, the insurance company is not on your side and you do not have to accept their initial offer.  Tell the insurance company or the person at fault that you will be represented by an attorney and call our San Francisco personal injury law office to schedule a free consultation.  Most accident cases are handled on a contingency fee meaning we only get paid if you recover.
See Related Blog Posts:
A California Law Firm Helping the Victims of the Hit-and-Run Epidemic
Examining the Numbers Following Fatal Motorcycle Crash in Milpitas
(Motorcycle image by Flickr user LenDog64; Pedestrian sign image by Peter Blanchard)